IVAMA Association - Annual Conference 2022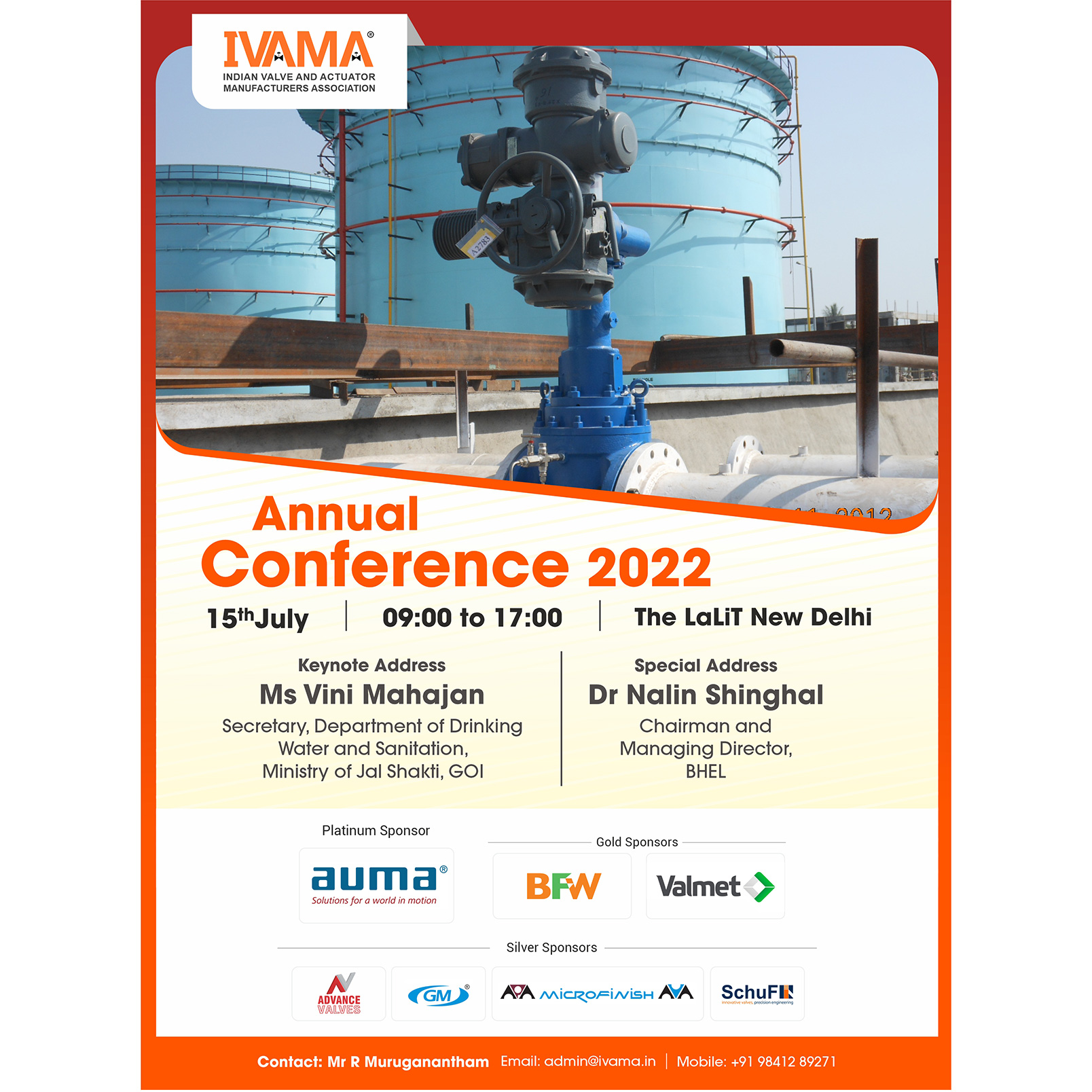 ---
The global market for valves and actuators is estimated to be around US$ 80 billion. The market size of the Indian valves and actuators industry is estimated to be approximately Rs 15000 crores or US$2 billion. Significant parts of production, estimated to be Rs 4000 crores is exported with almost all of it being the value addition within the country. It is established that there are about 400 large, medium and small companies in this sector.
Indian Valve and Actuator Manufacturers Association (IVAMA Association) is an association representing Indian manufacturers. This association is a non-profit organization formed to be "The Voice of Indian Valve Industry" and offers its members an array of services ranging from education & training, market information, updates on projects, policy advocacy and conferences. The association represents the major portion of valve and actuator industry across India in almost all valve and actuator segments.
IVAMA Association has planned an annual event involving both customers and manufacturers on the theme "Make in India for the World" on 15th July 2022 (Friday) at The Lalit in New Delhi. The keynote address shall be delivered by Ms Vini Mahajan, Secretary, Department of Drinking Water and Sanitation, Ministry of Jal Shakti, Government of India. Special address shall be presented by Dr Nalin Shinghal, Chairman and Managing Director, BHEL. Senior executives of Oil & Gas majors, EPC Contractors, PSUs and Government officials have agreed to deliver interesting and valuable presentations.
We will focus on showcasing the Association and its members to the invited customers and understand plans, requirements, and expectations from these customers. There will sessions on opportunities in upcoming projects in Oil and Gas followed by Power and Water. The last session planned is on Technologies to "Make in India". There will be ample time for questions and answers. These presentations and addresses would give participants overall picture of the industry and will be helpful to understand customers' requirements.
There is a very good response and over 200 delegates are expected to attend the conference. In addition to the members of IVAMA Association, it is expected that many other manufacturers of valves and actuators would also be present besides good representation from the end use sectors. There will be a small exhibition area for the members to showcase their new products and services. There is a networking dinner which will provide abundant opportunities for face-to-face interactions and discussions.
Annual Conference 2022 Event Details
Event Date: July 15th, 2022
Event Venue: The LaLiT New Delhi
CEO MEET 2022 Event Details
Event Date: July 16th, 2022
Event Venue: The LaLiT New Delhi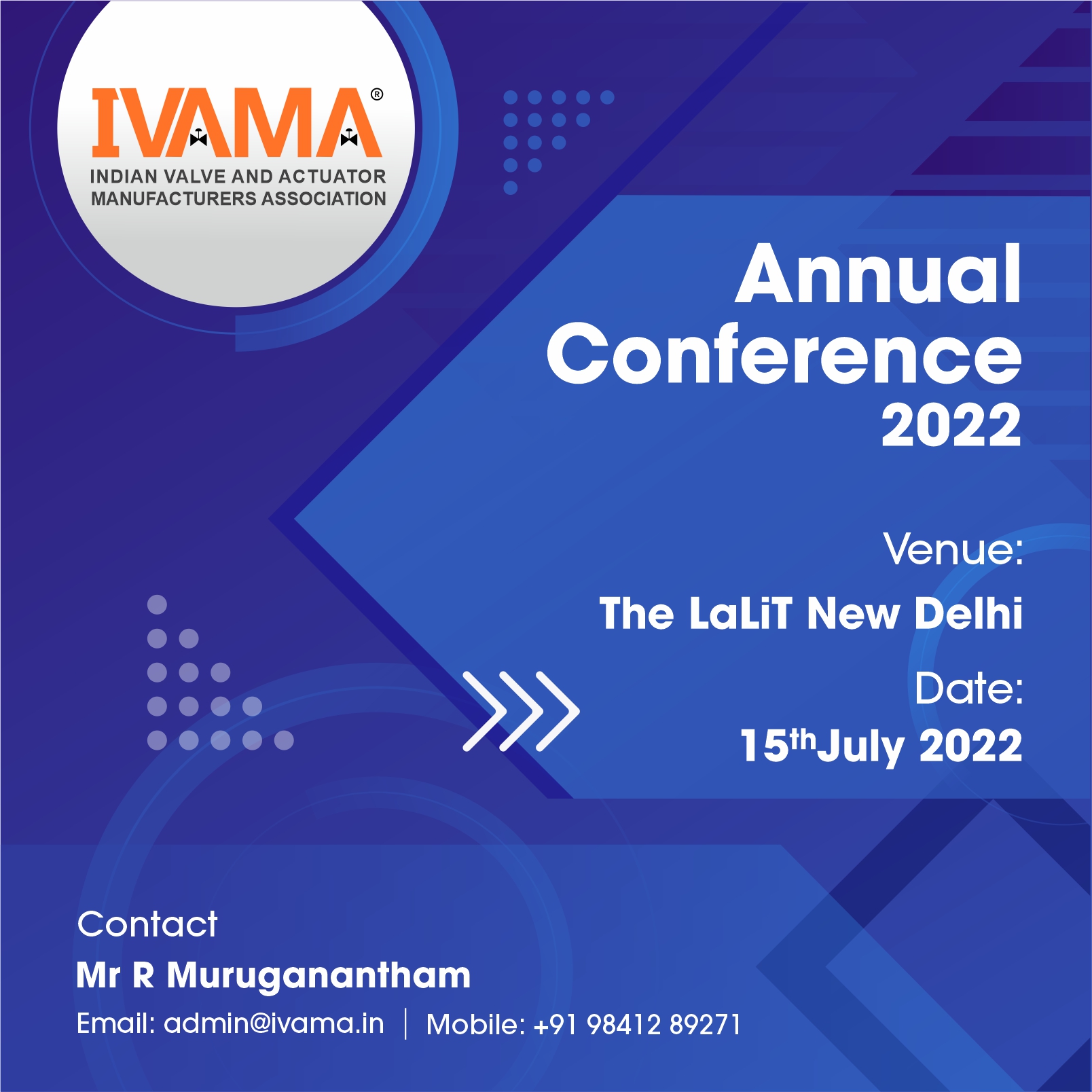 ---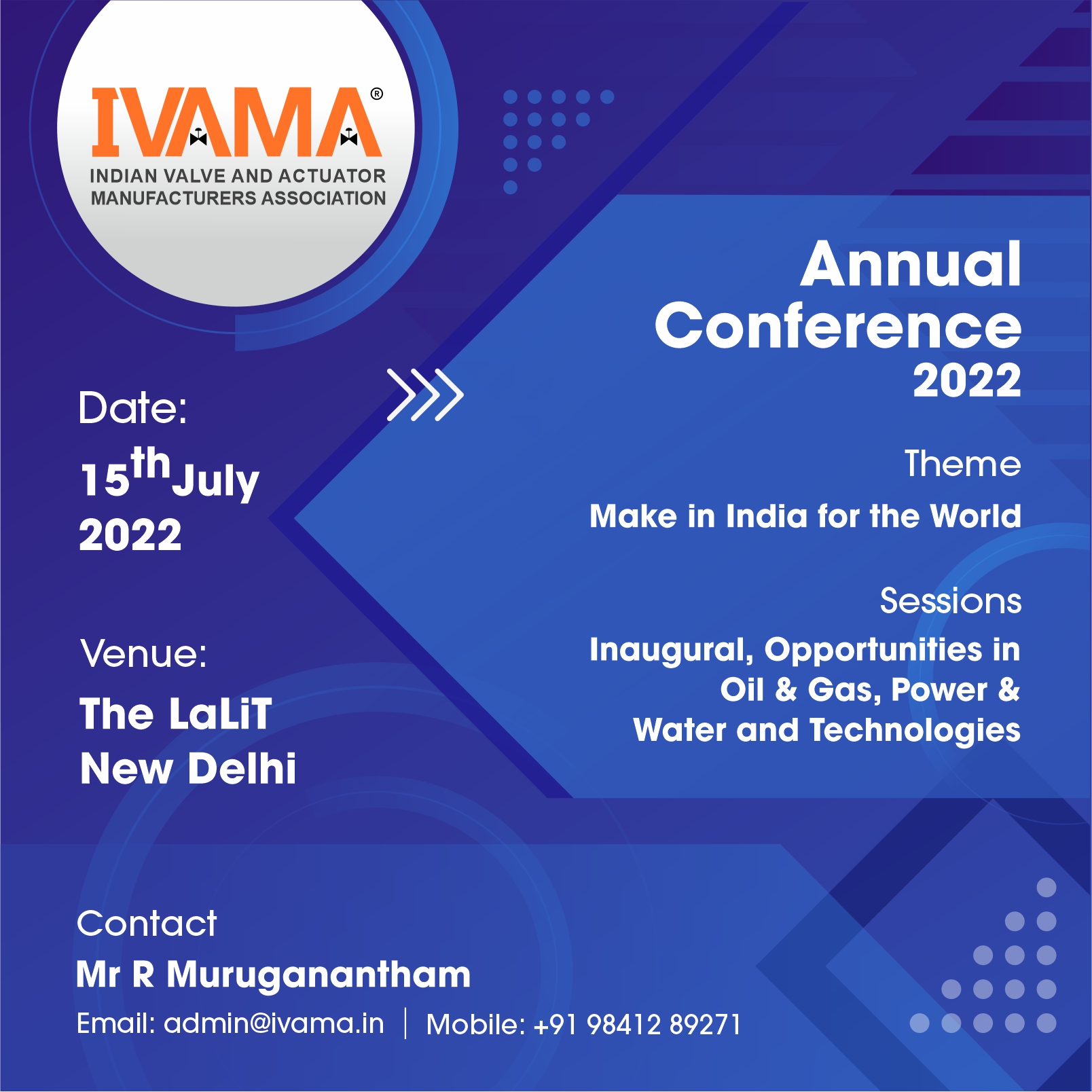 ---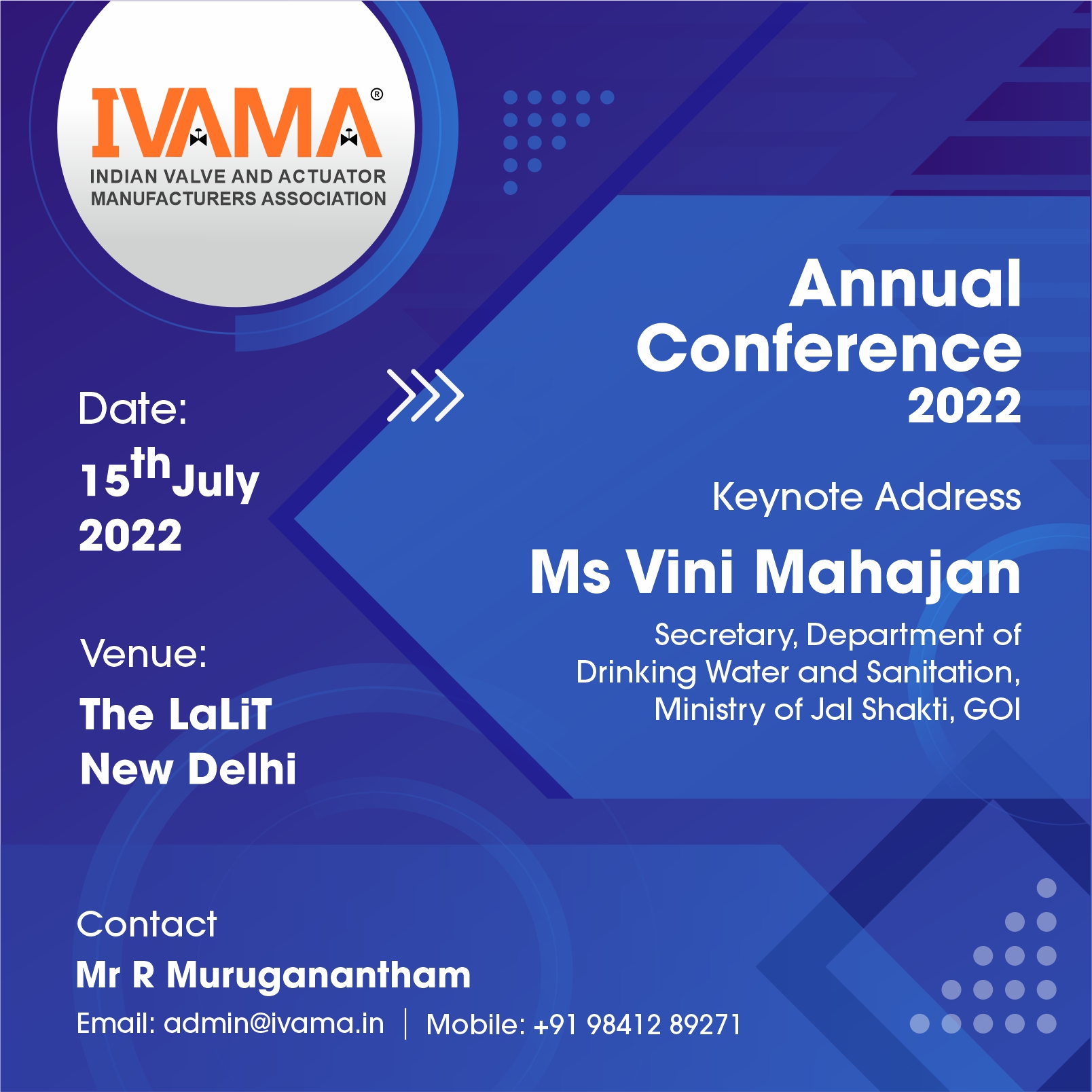 ---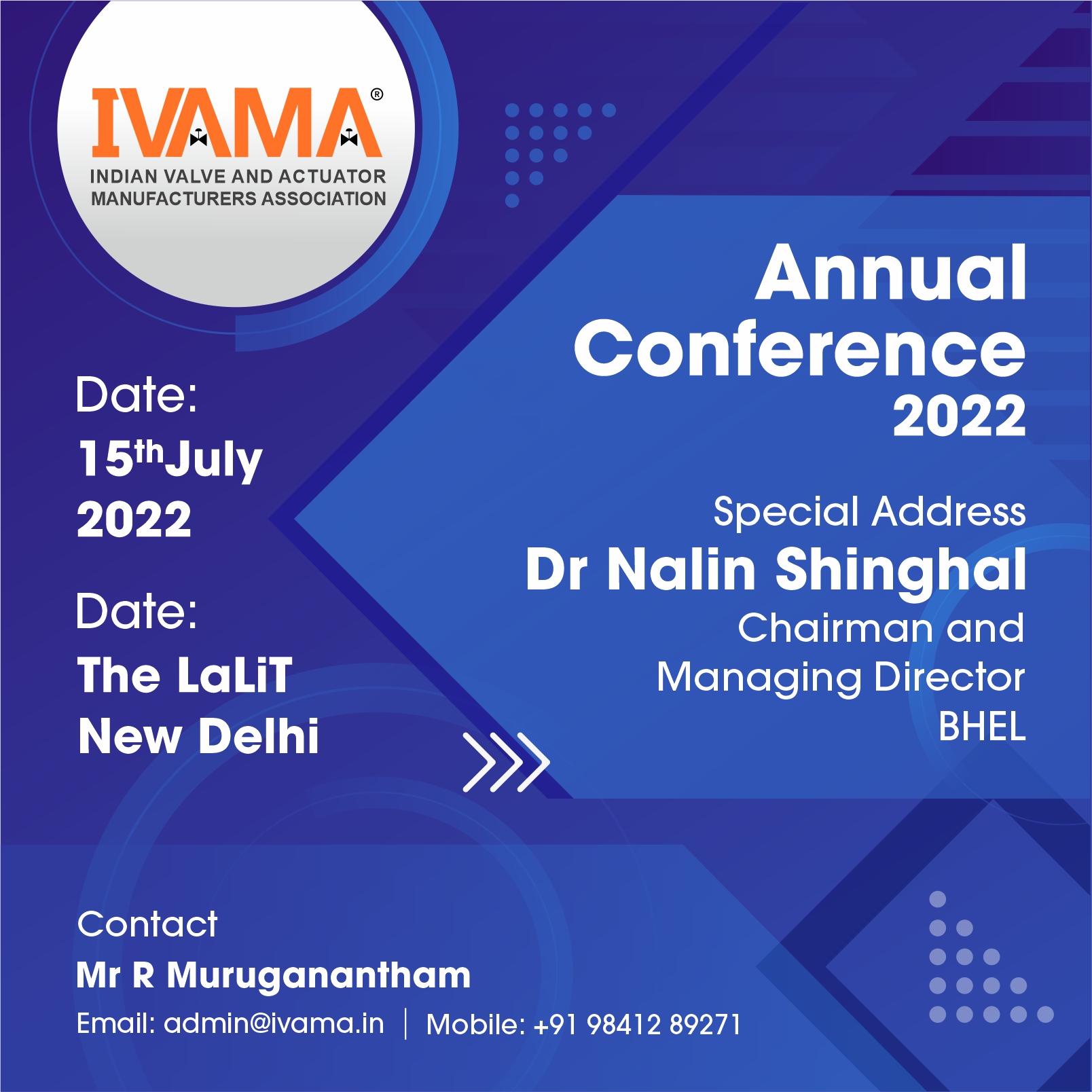 ---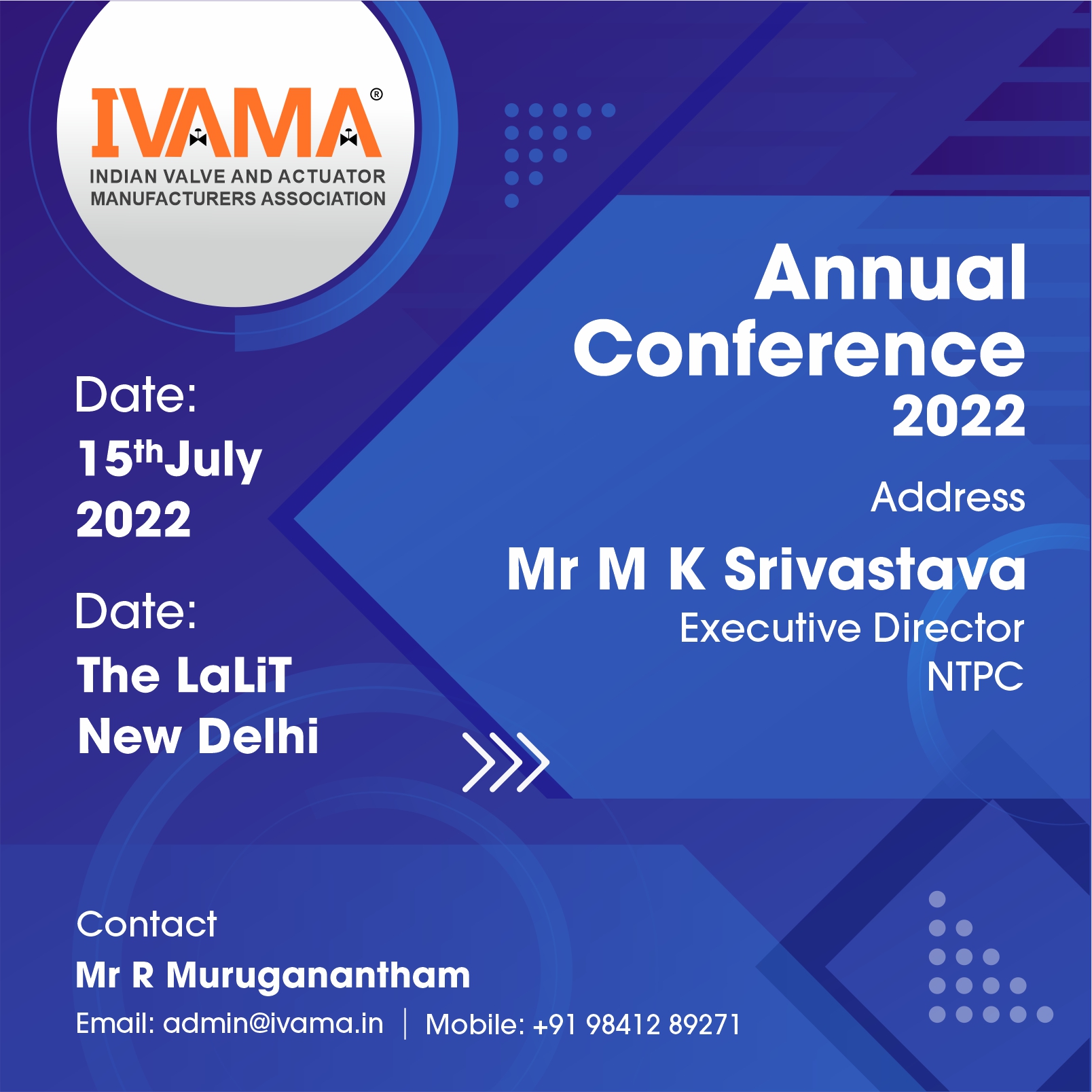 ---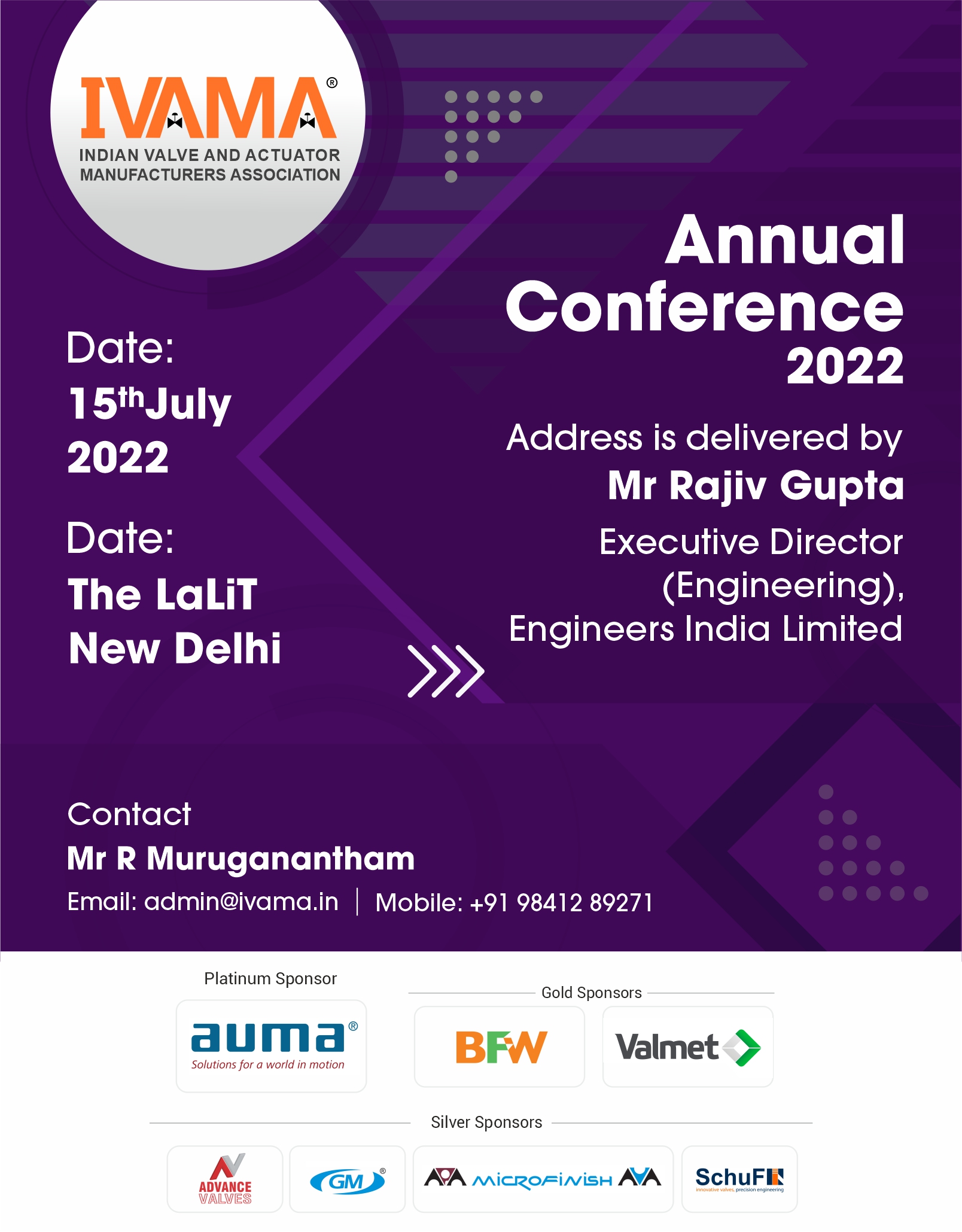 ---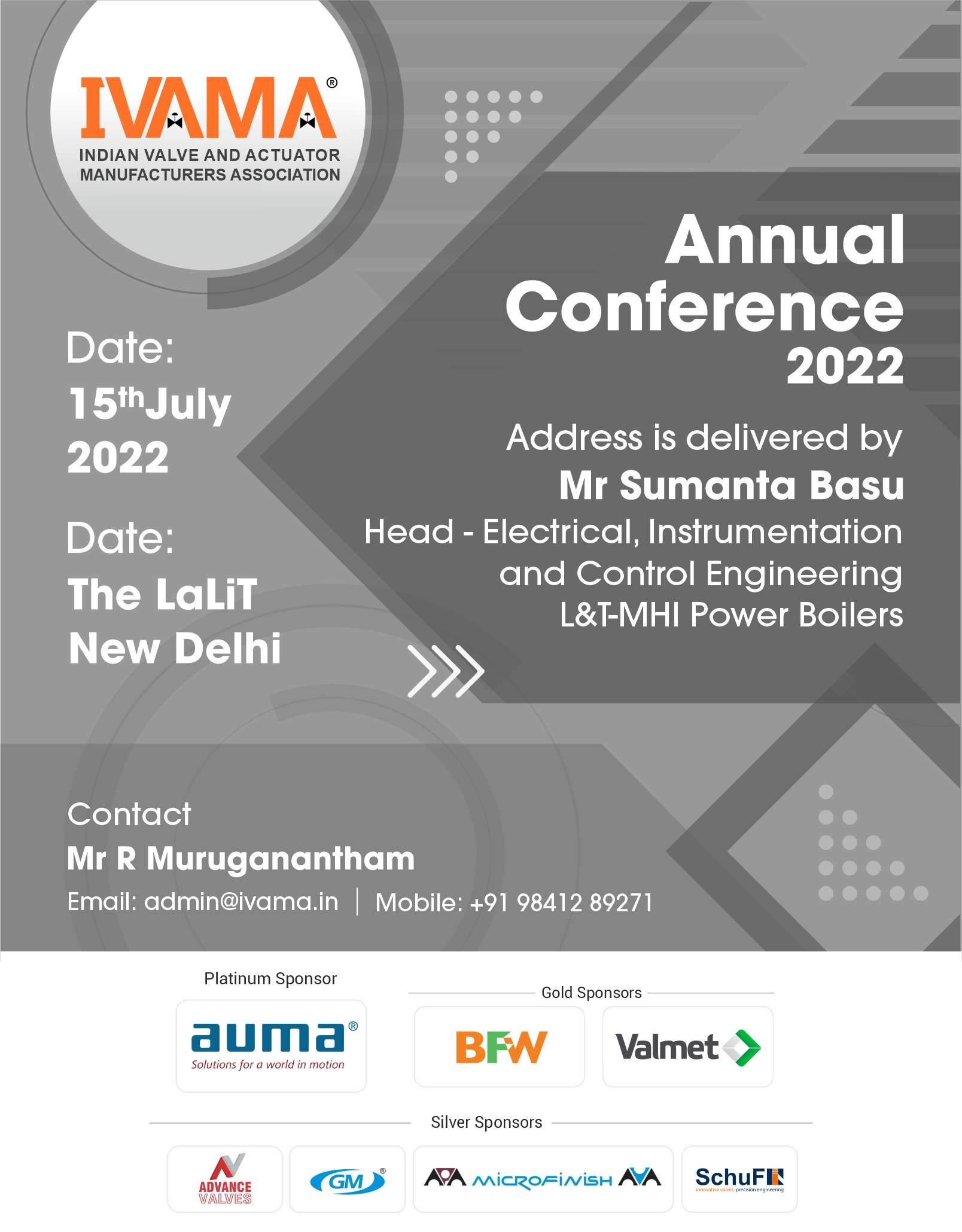 ---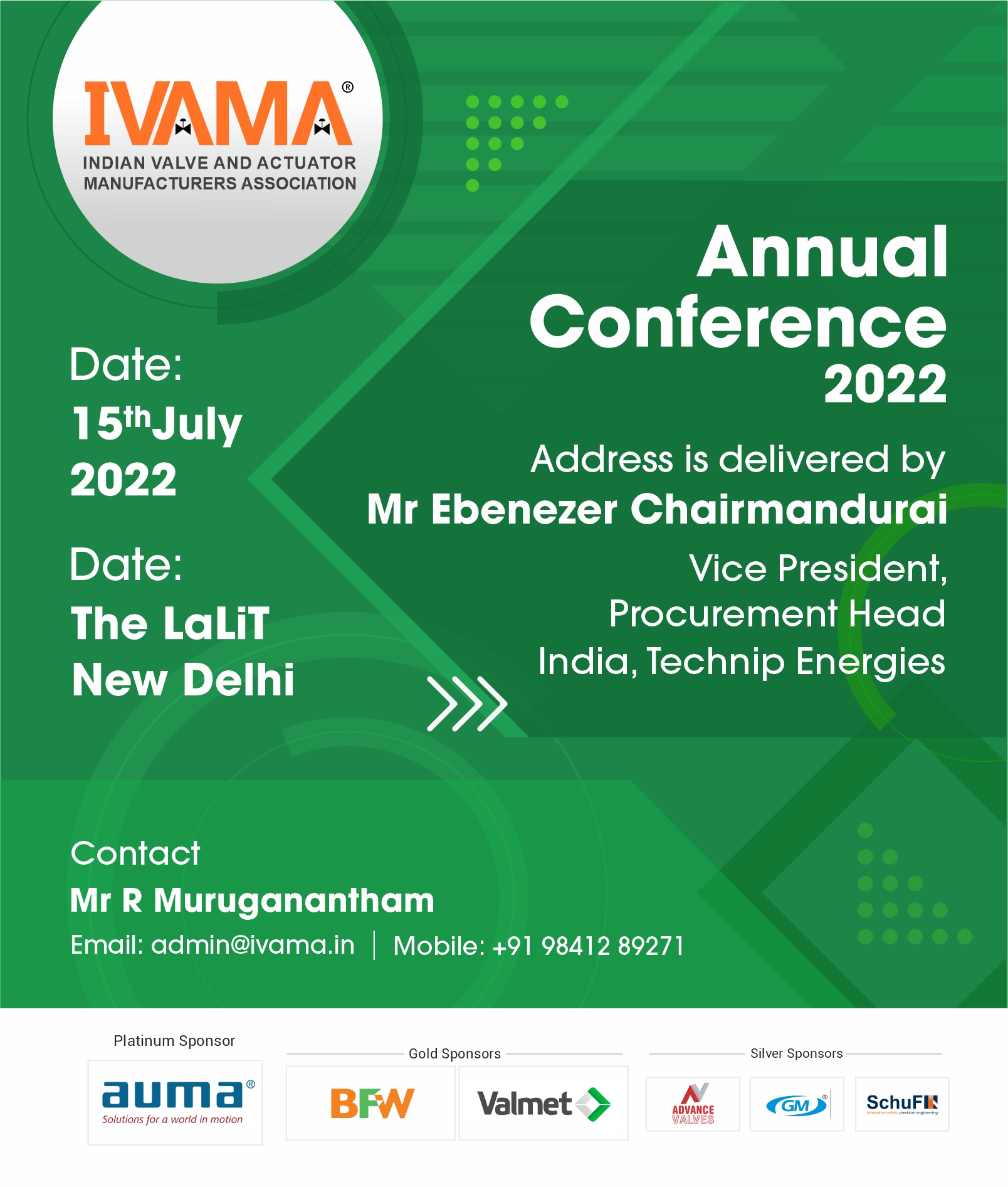 ---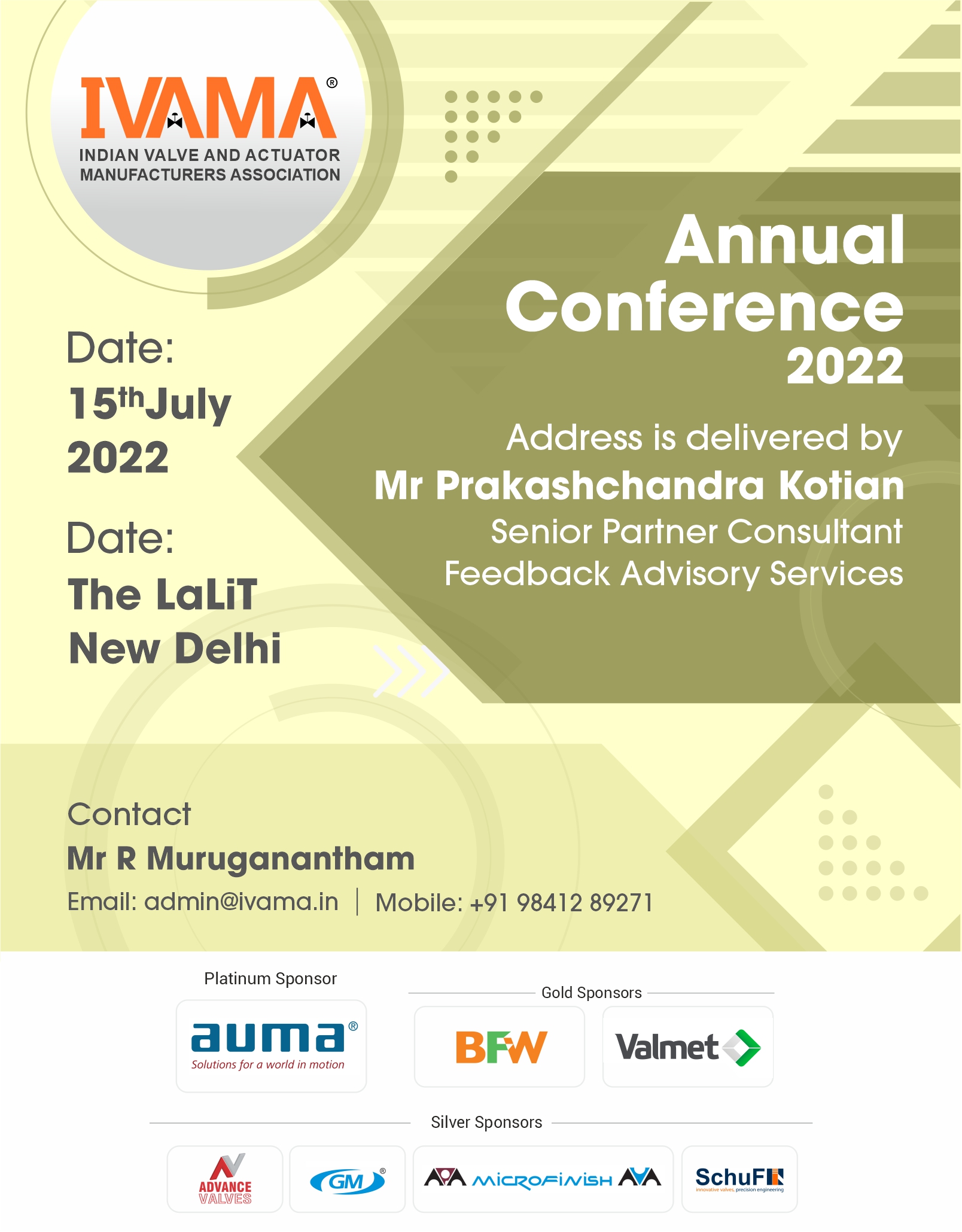 ---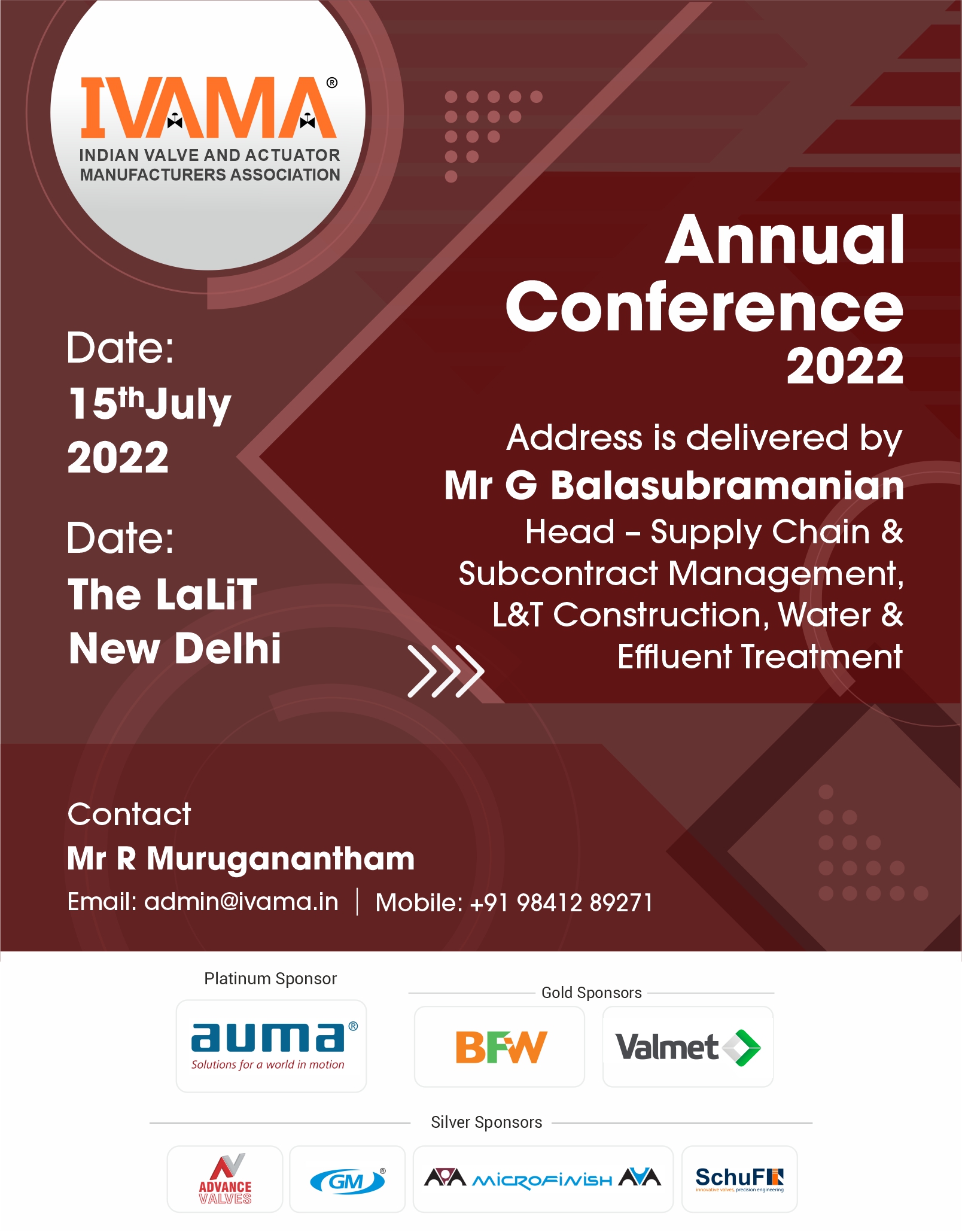 ---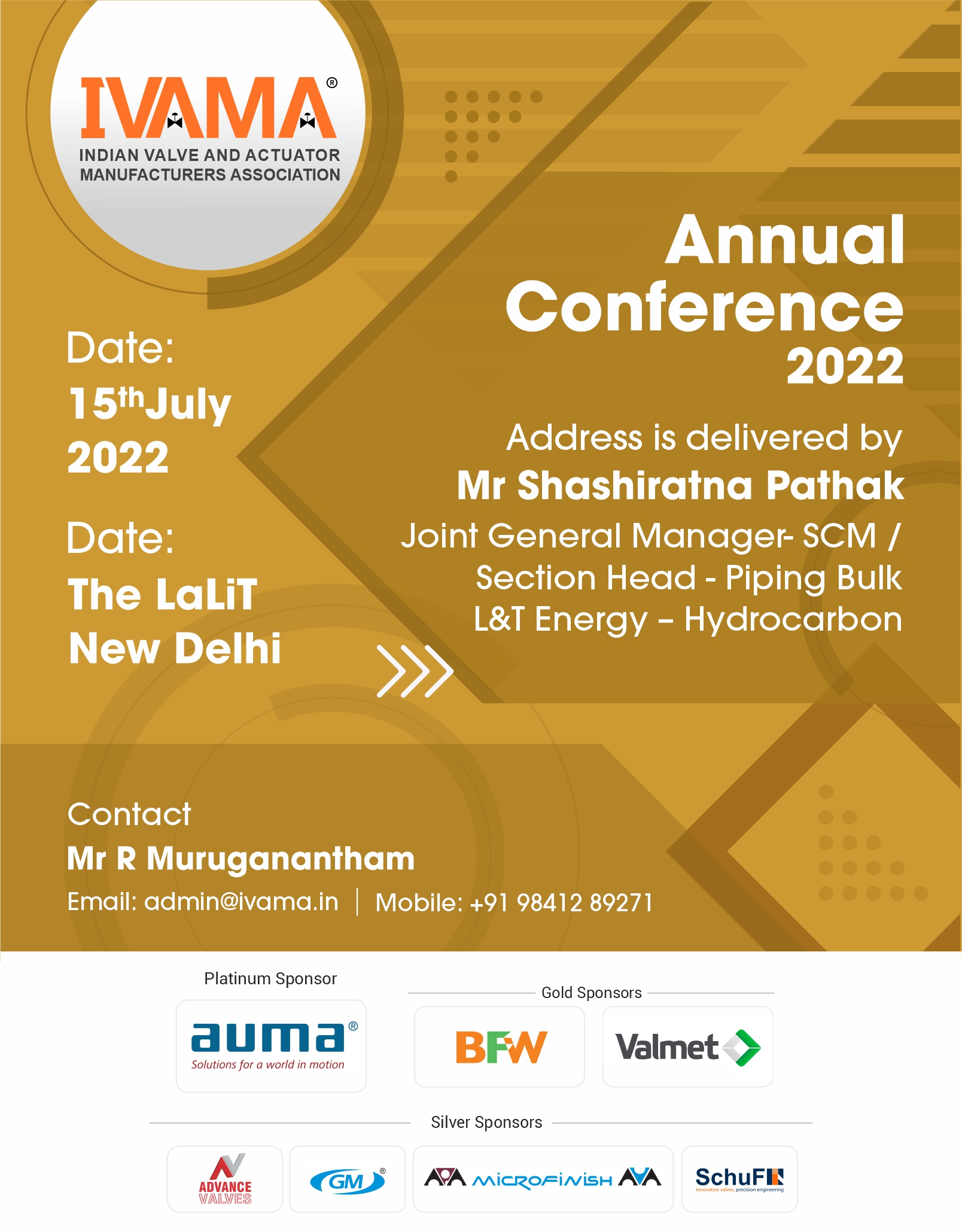 ---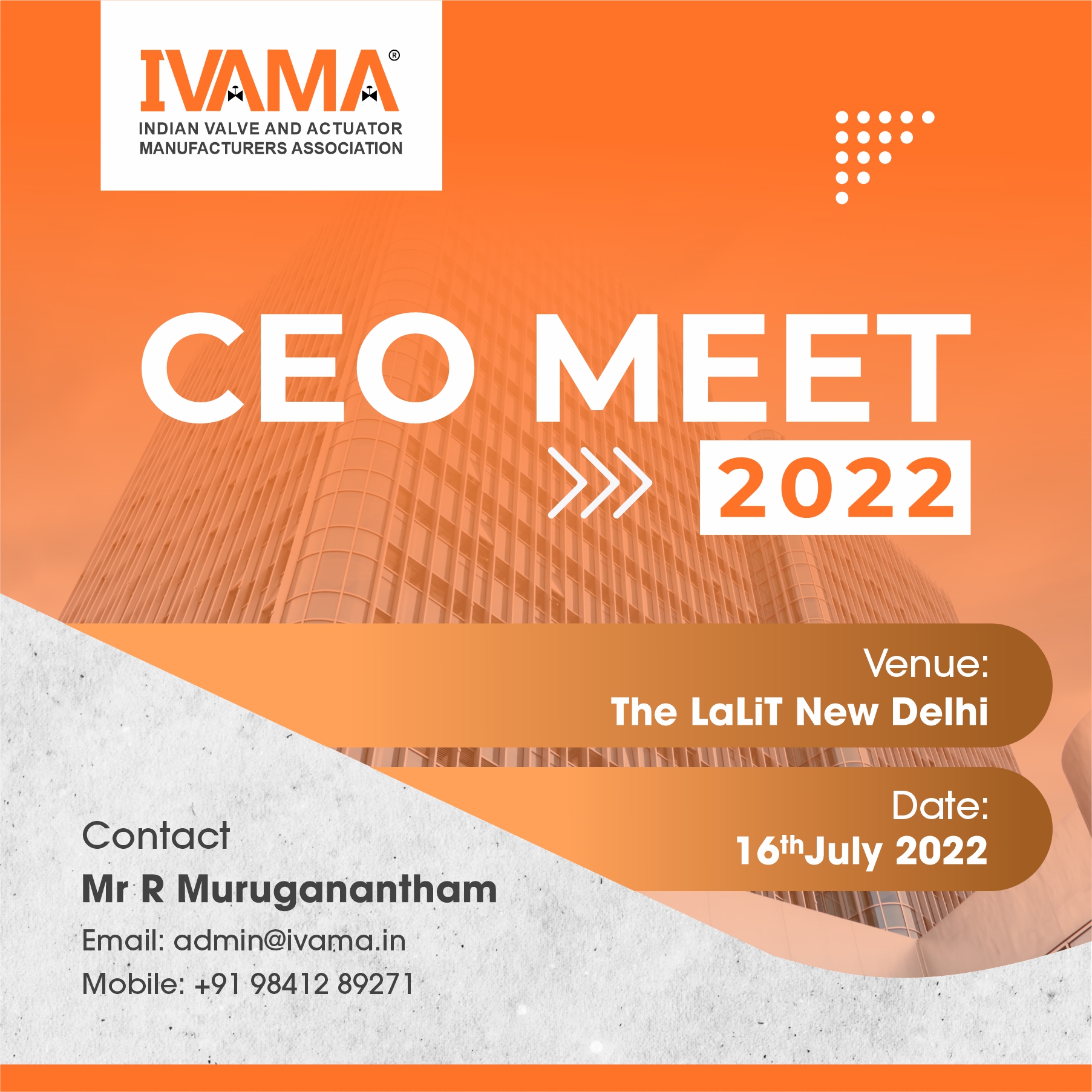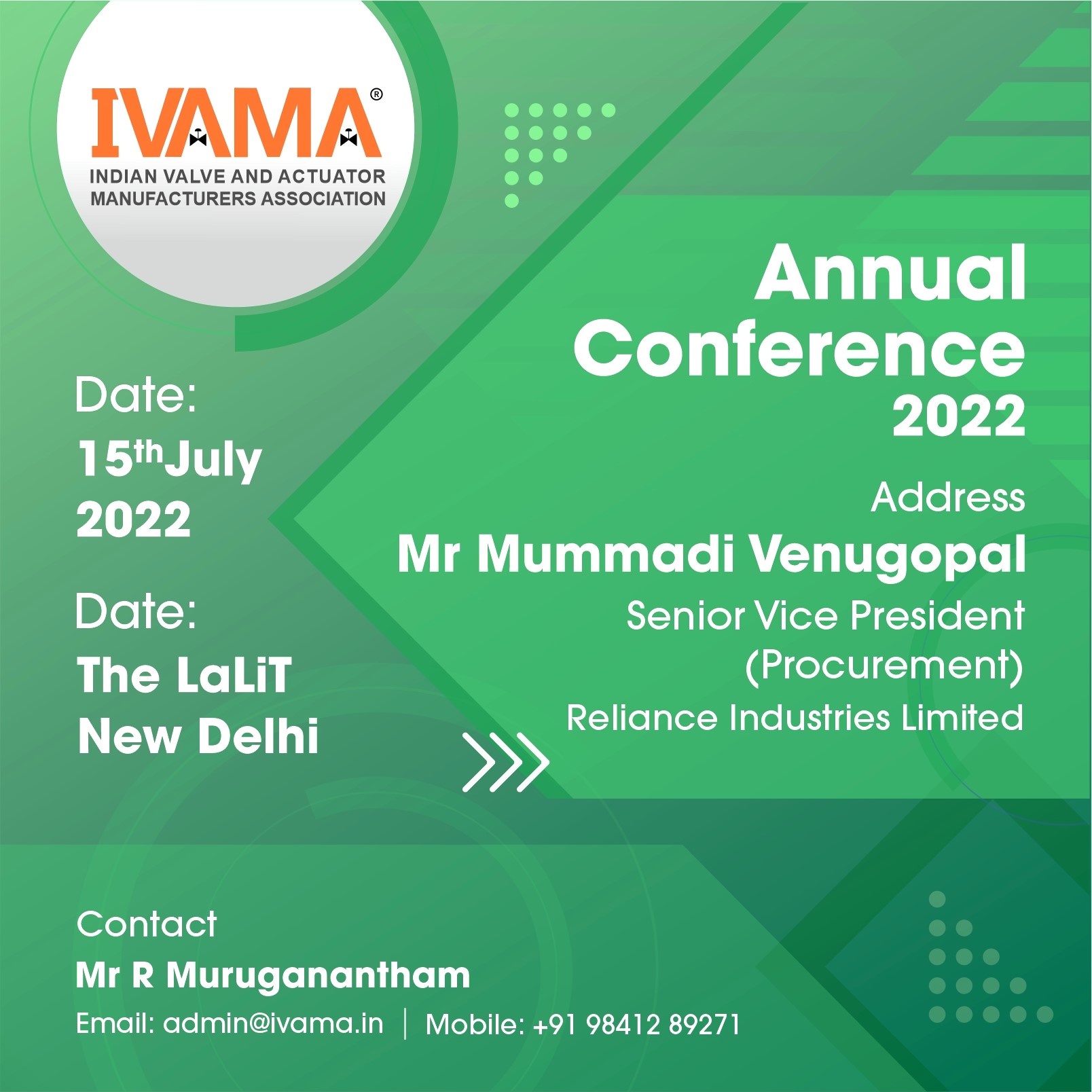 ---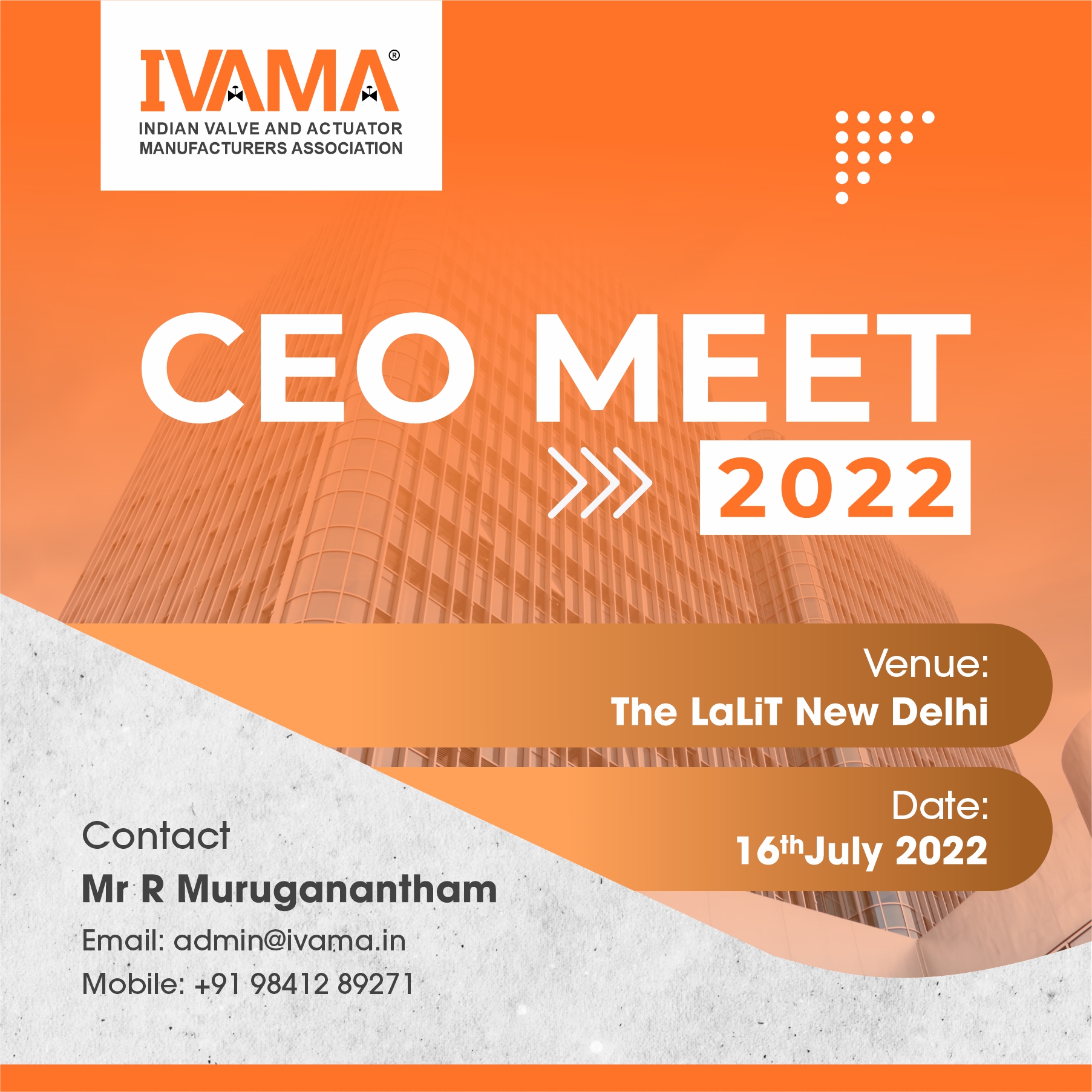 ---
Annual Conference 2022 Photos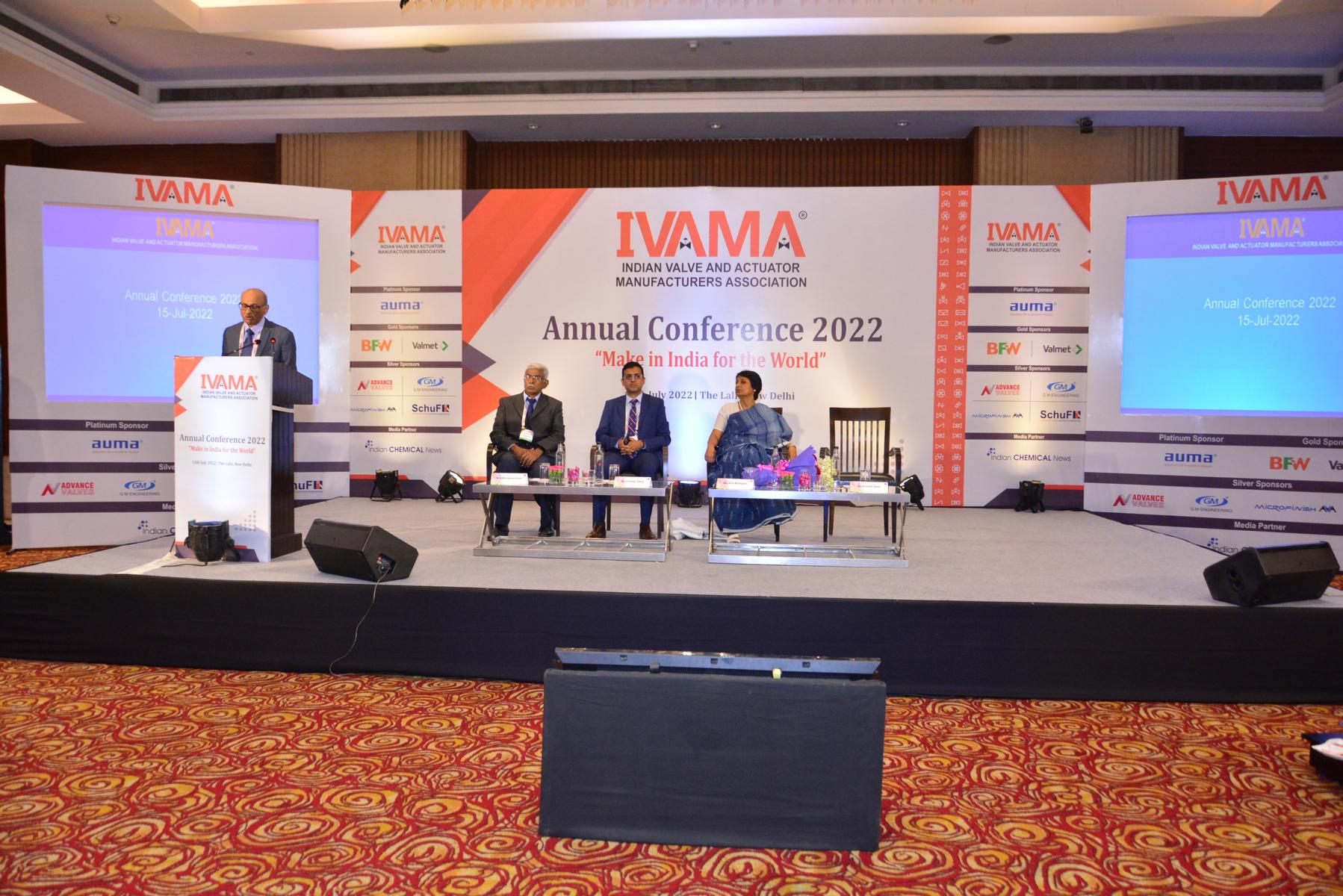 ---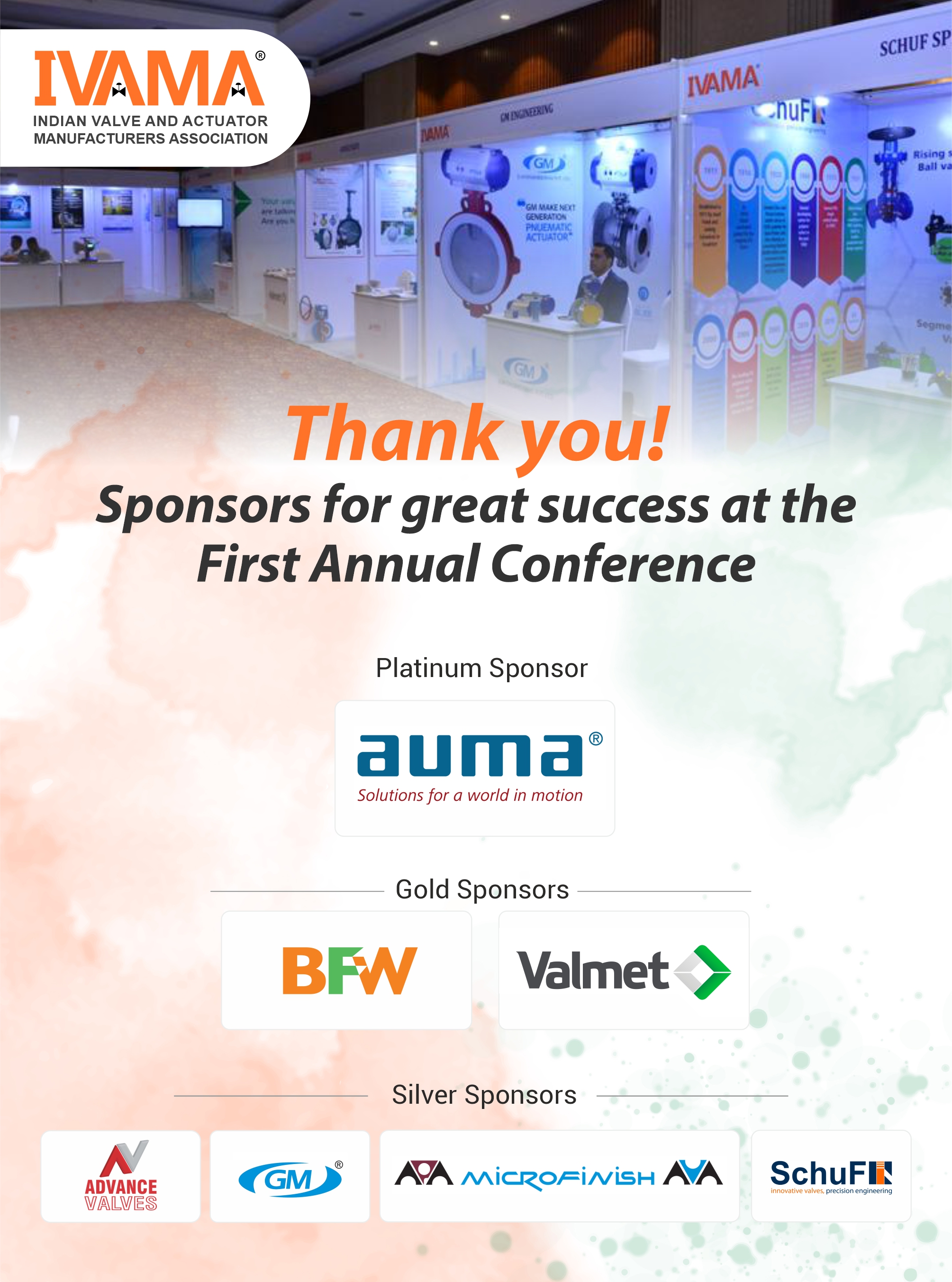 ---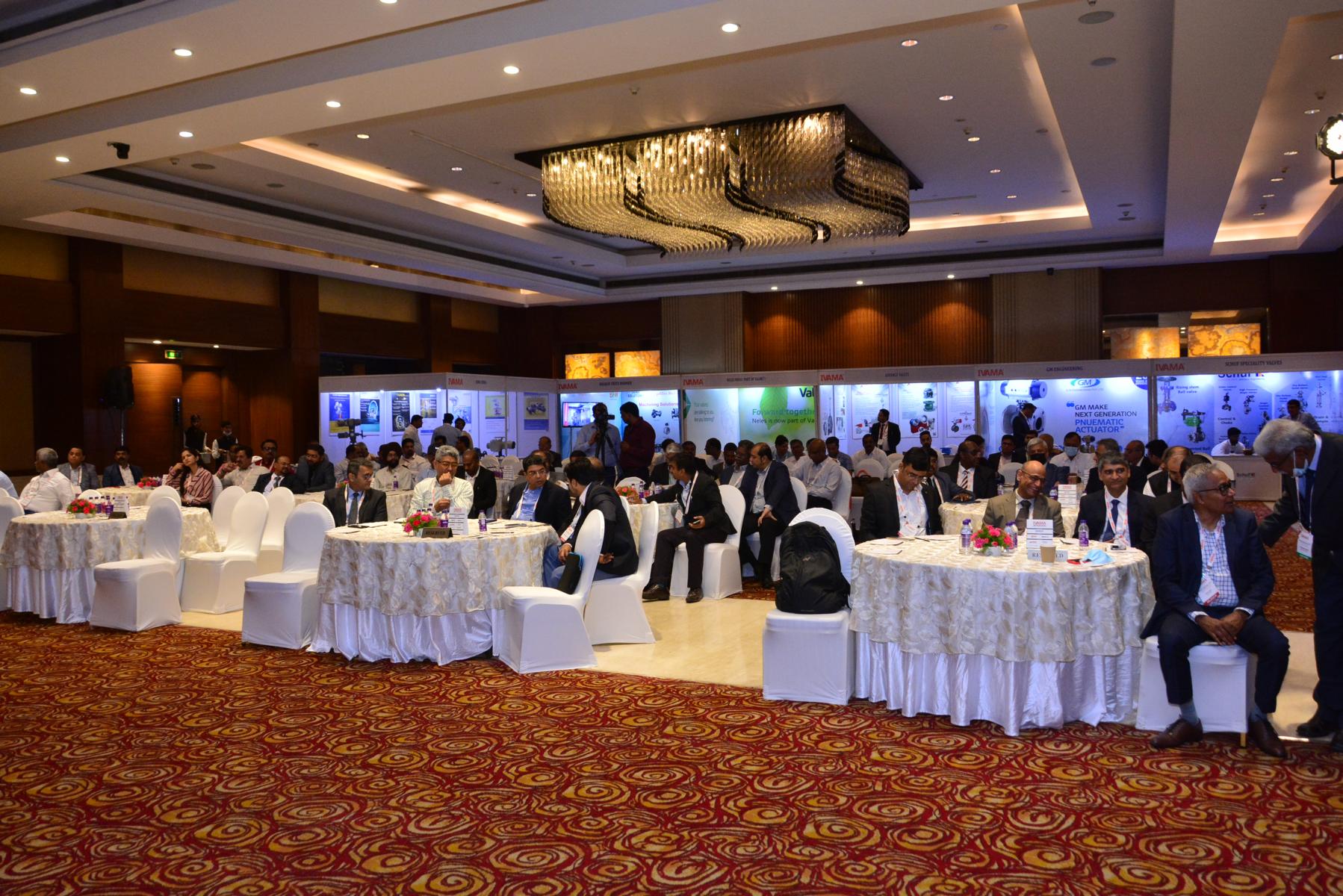 ---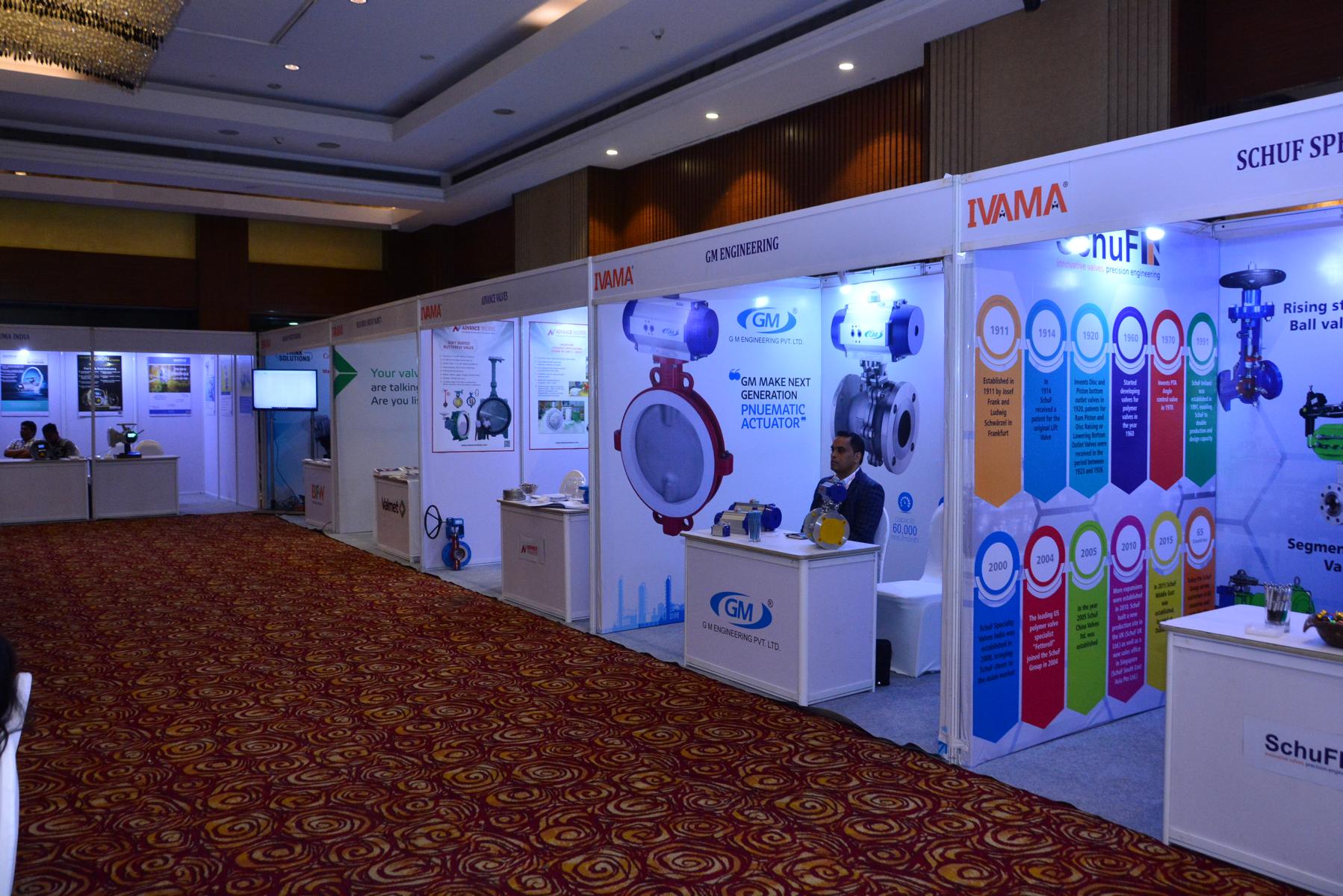 ---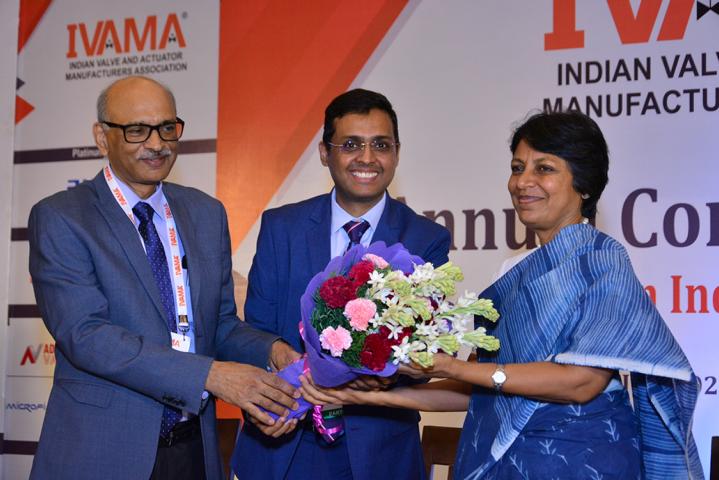 ---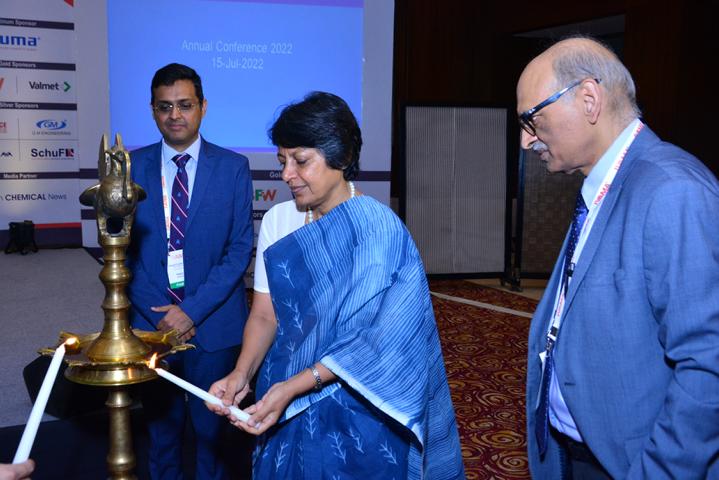 ---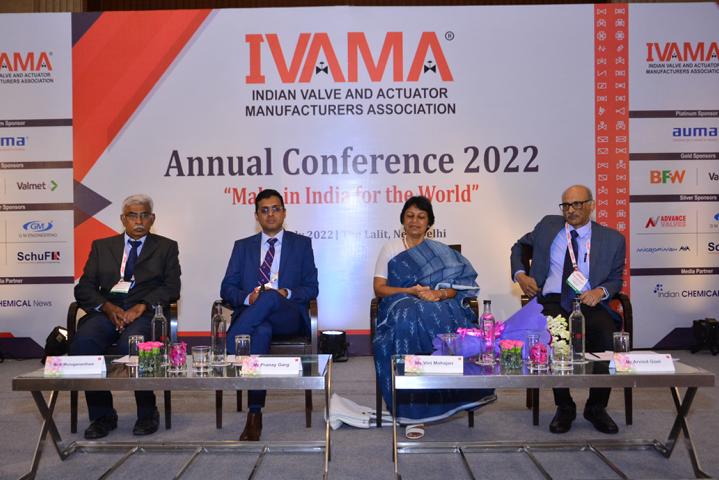 ---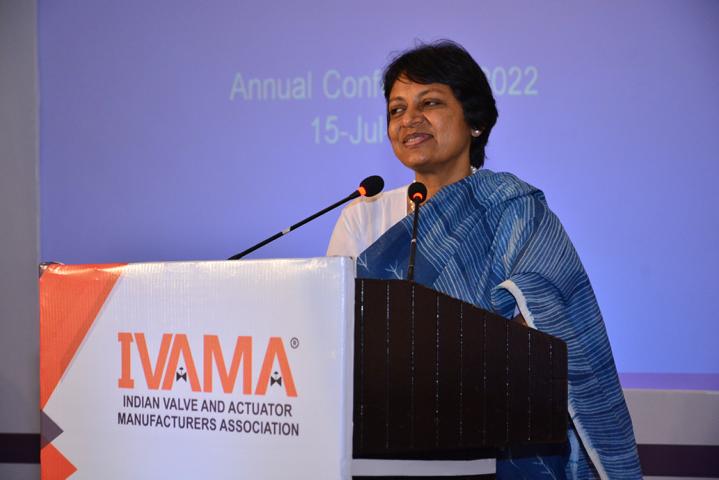 ---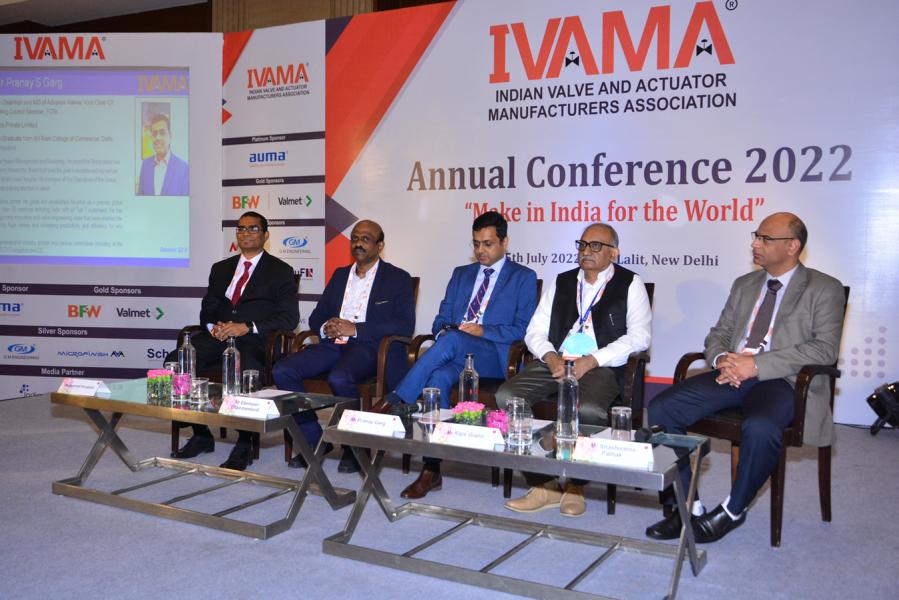 ---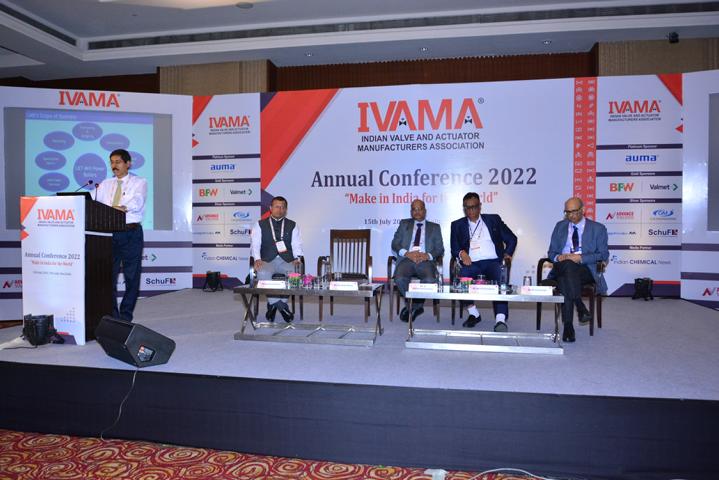 ---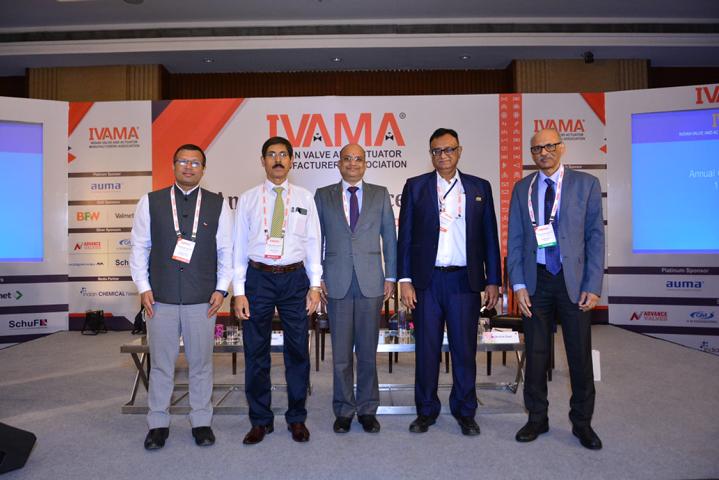 ---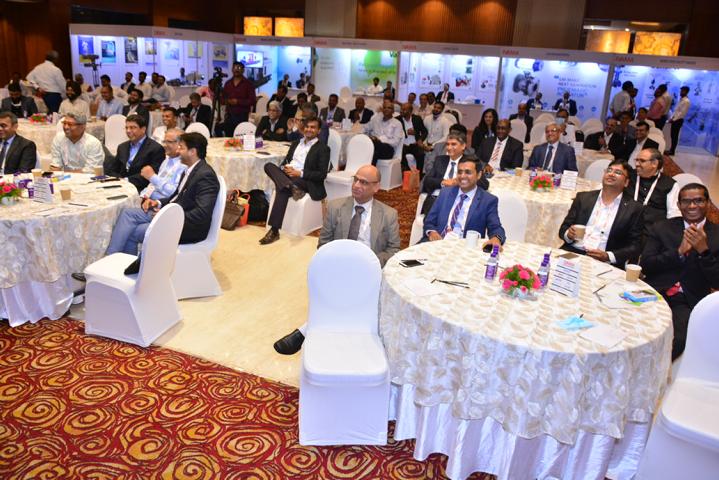 ---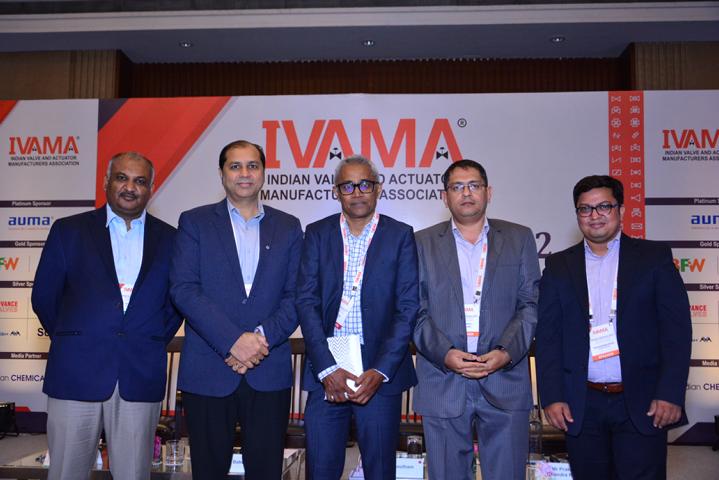 ---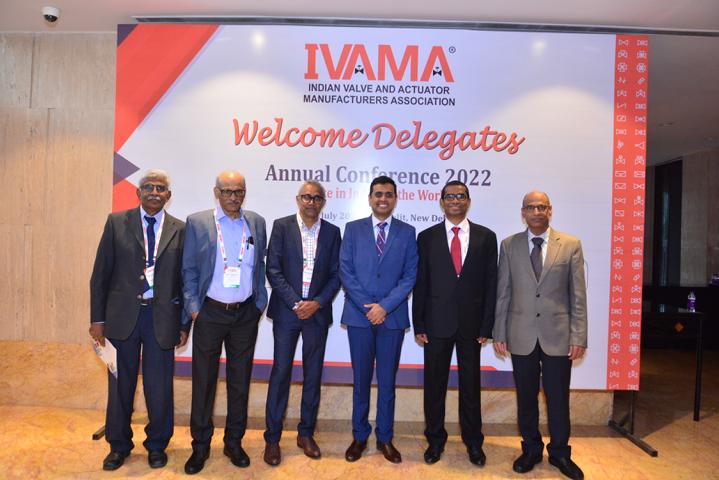 ---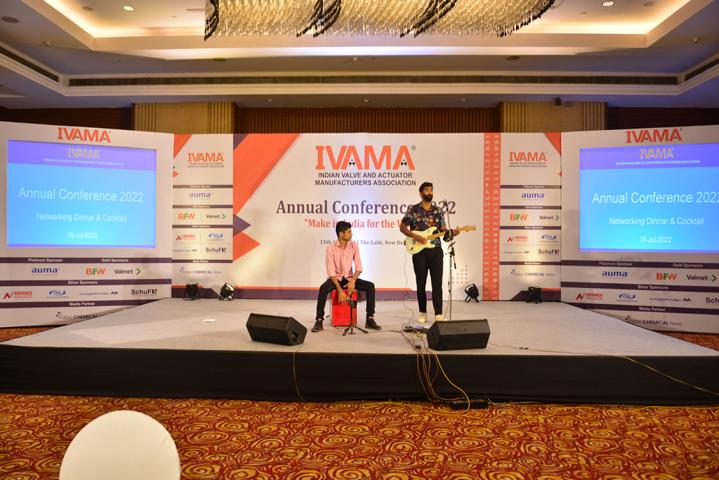 ---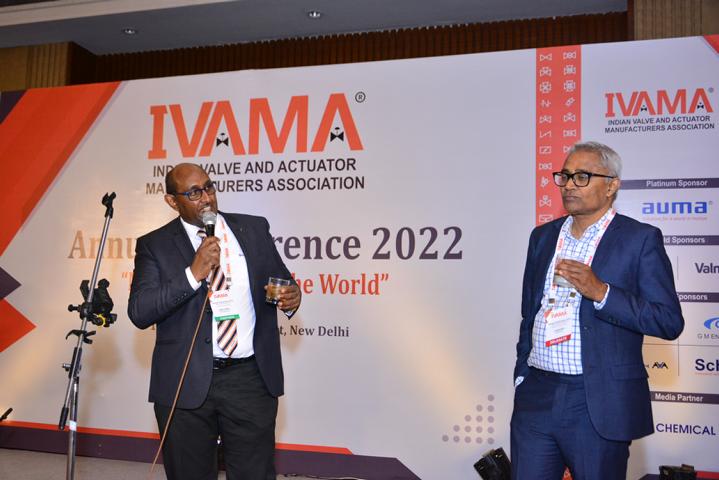 ---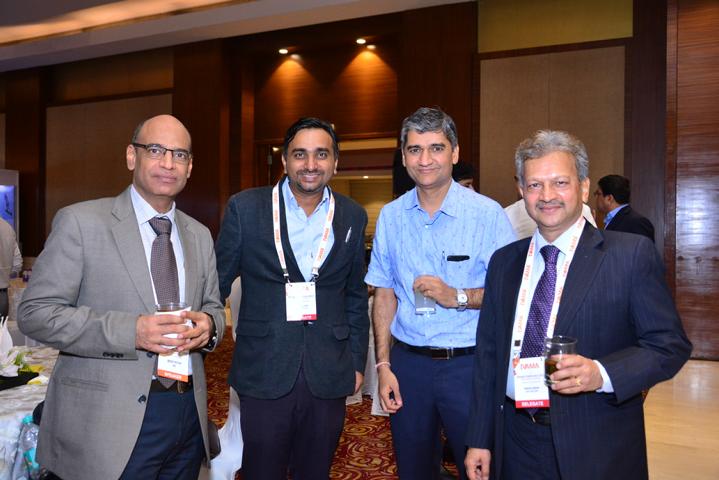 ---
---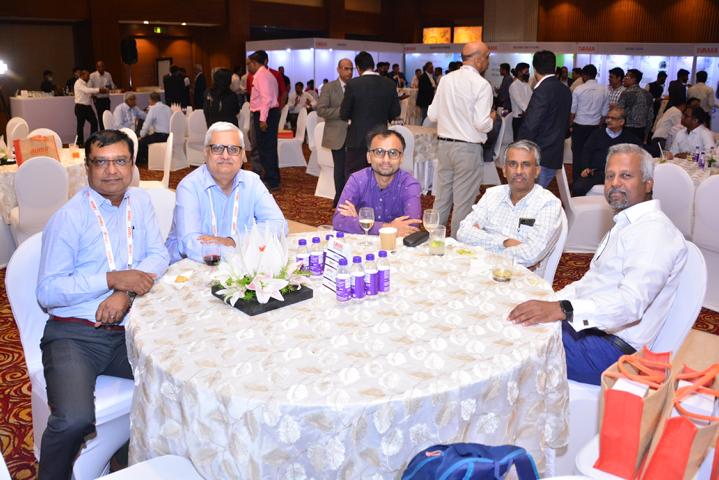 ---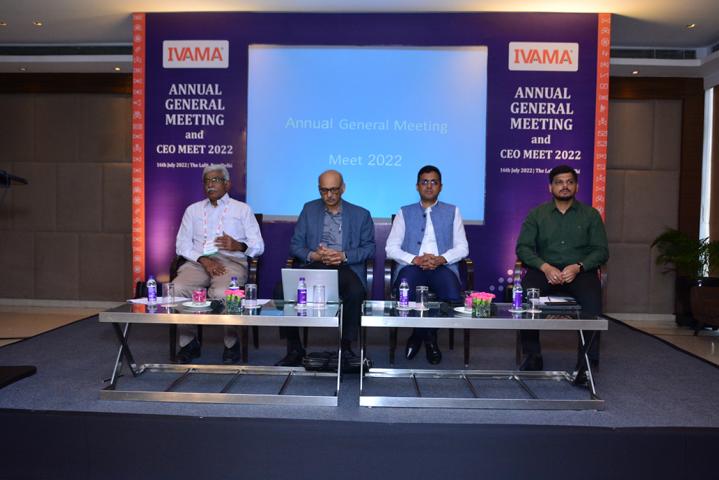 ---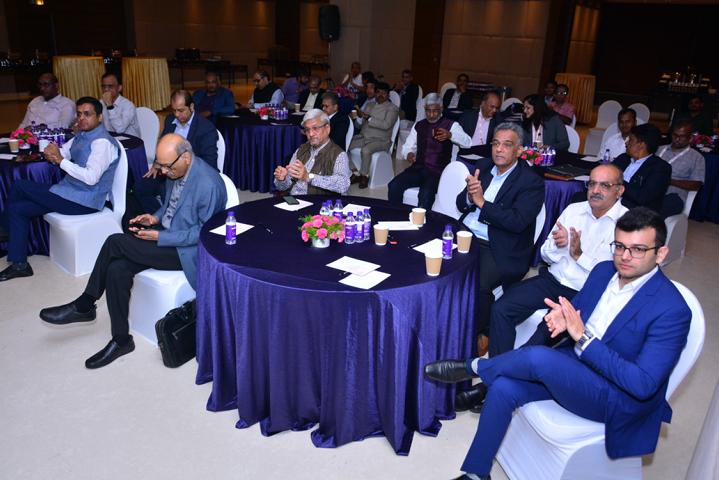 ---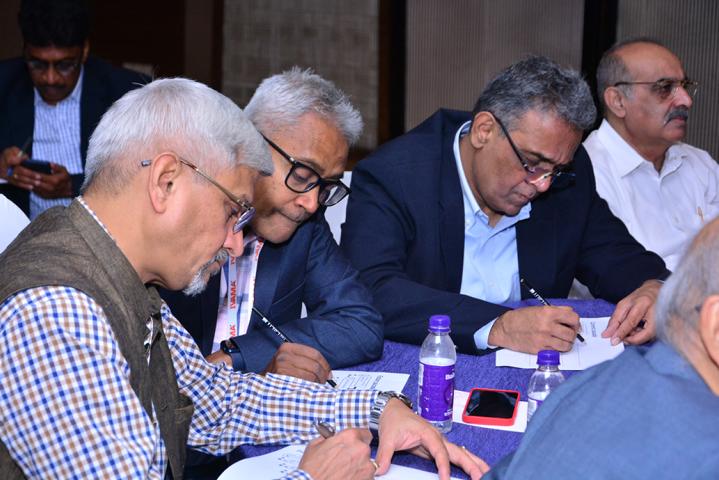 ---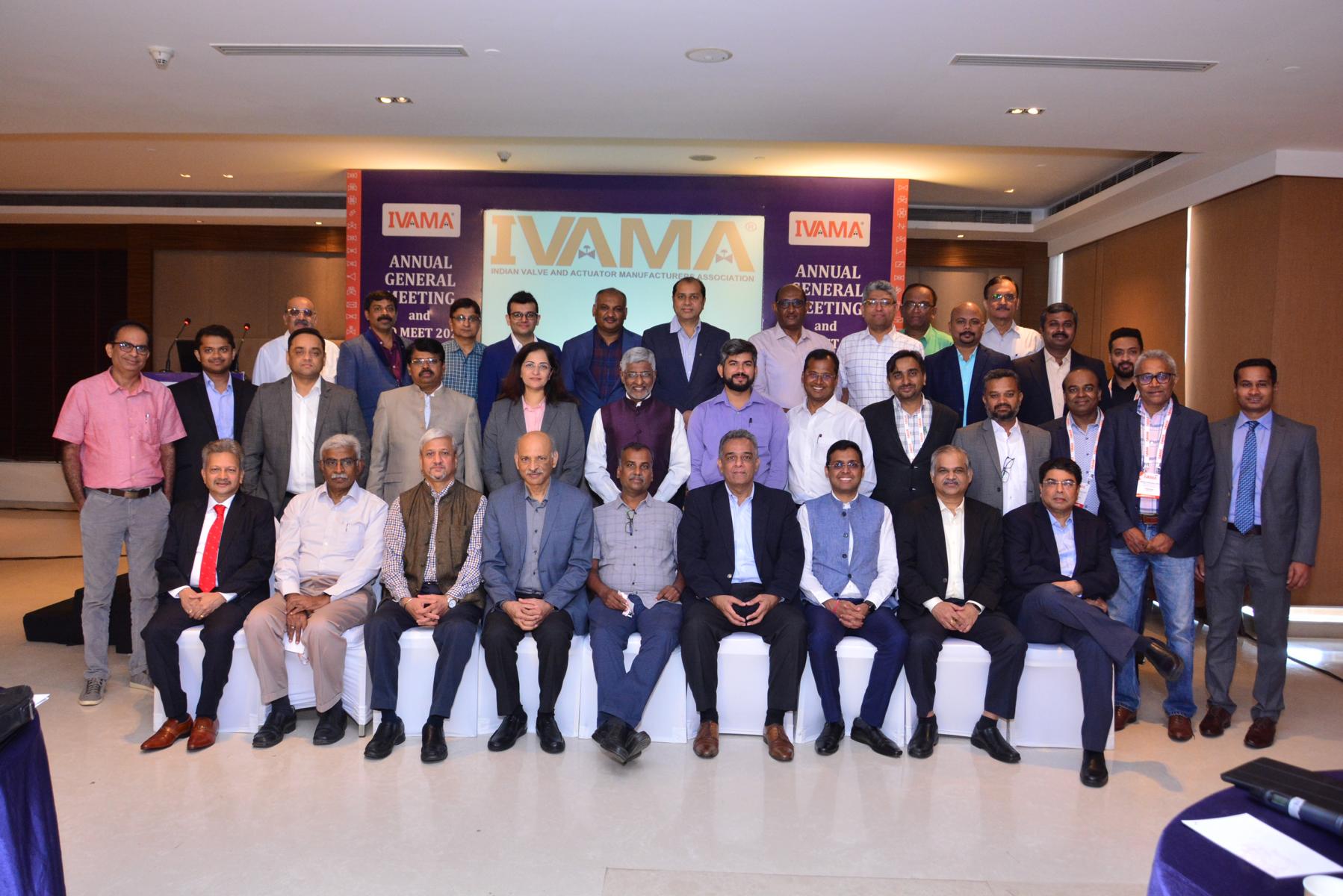 ---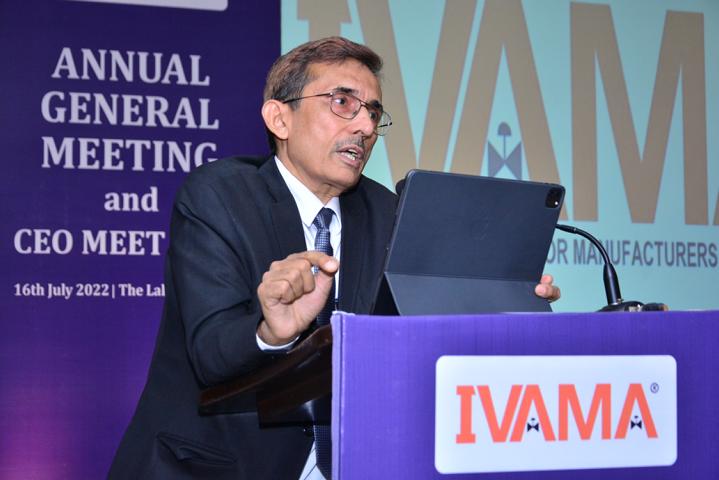 ---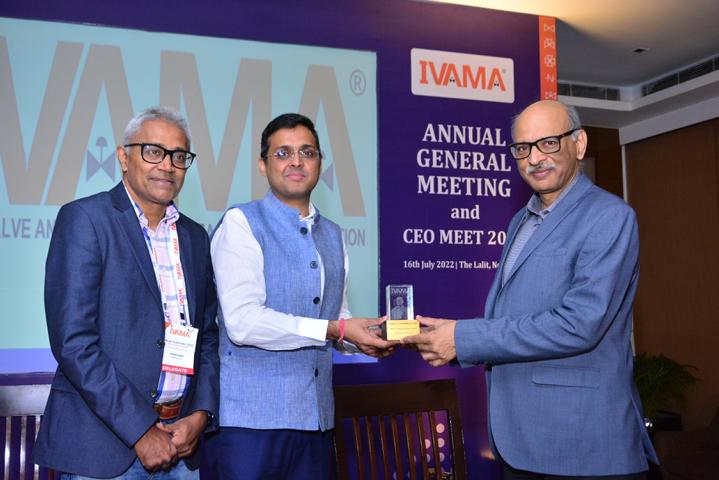 ---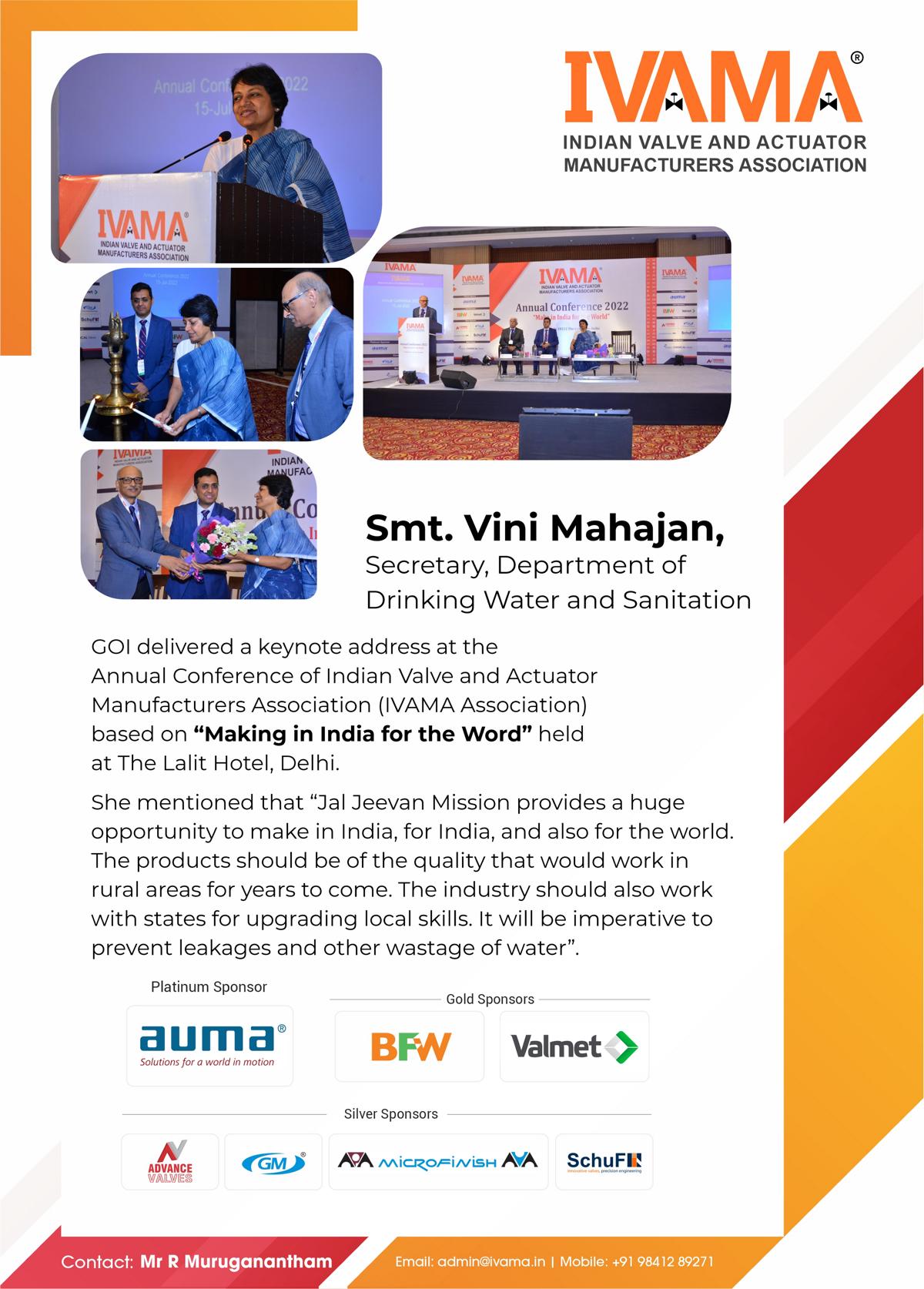 ---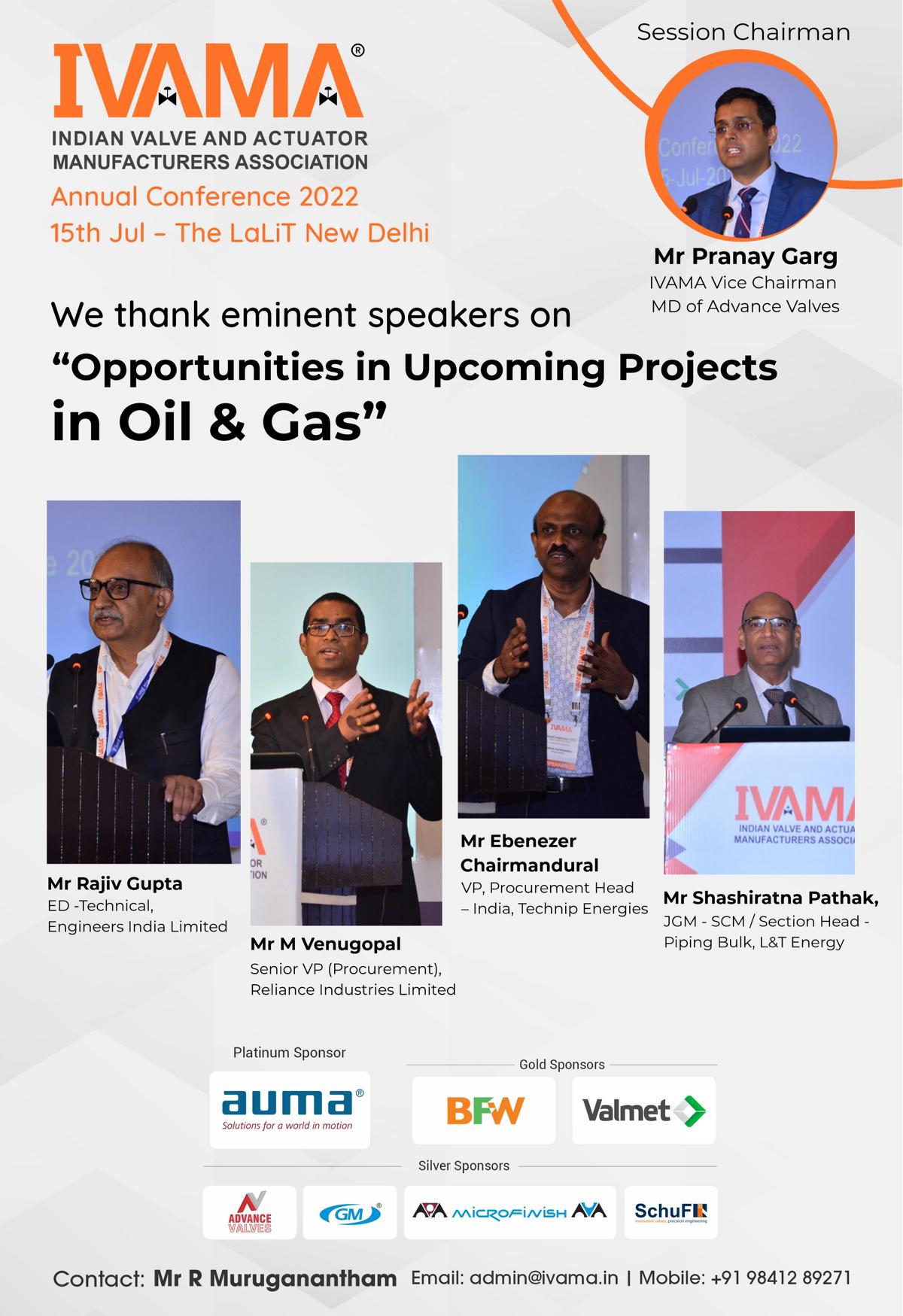 ---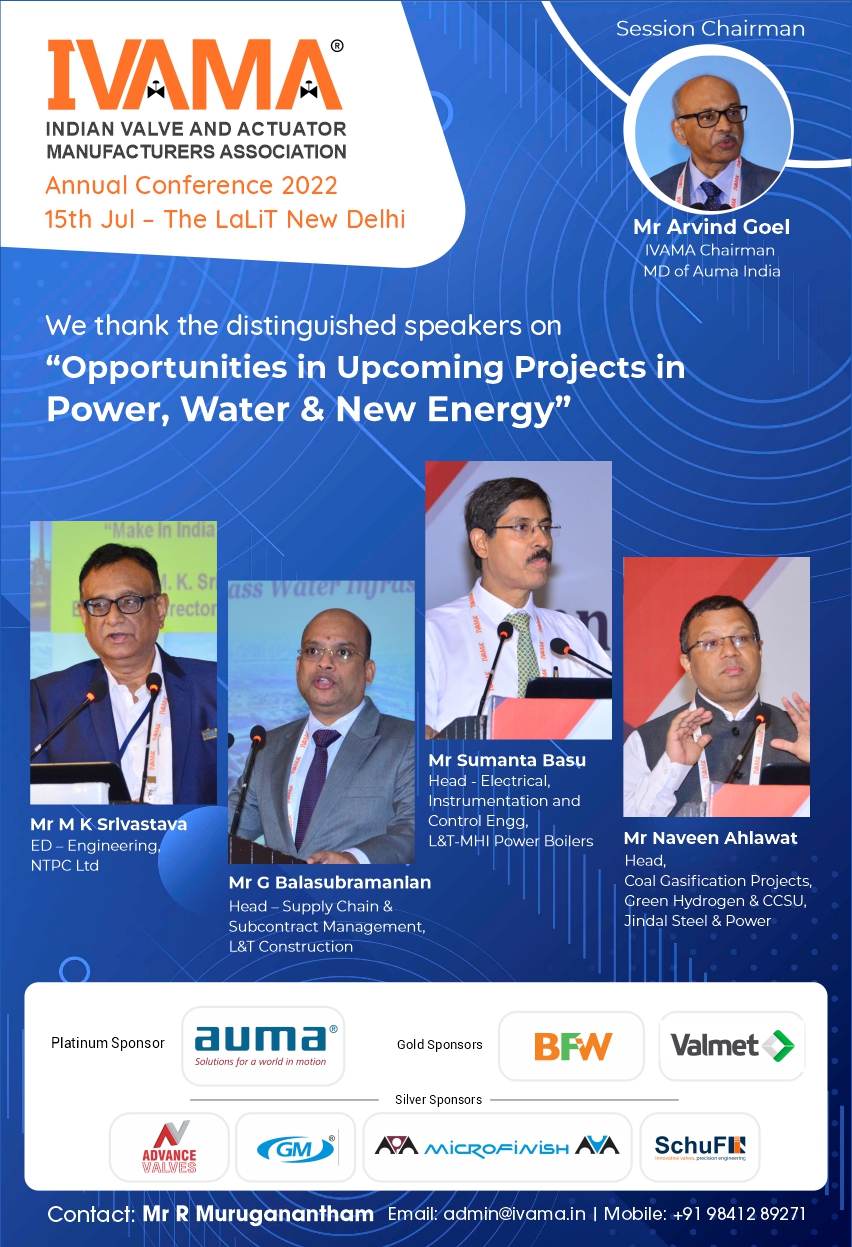 ---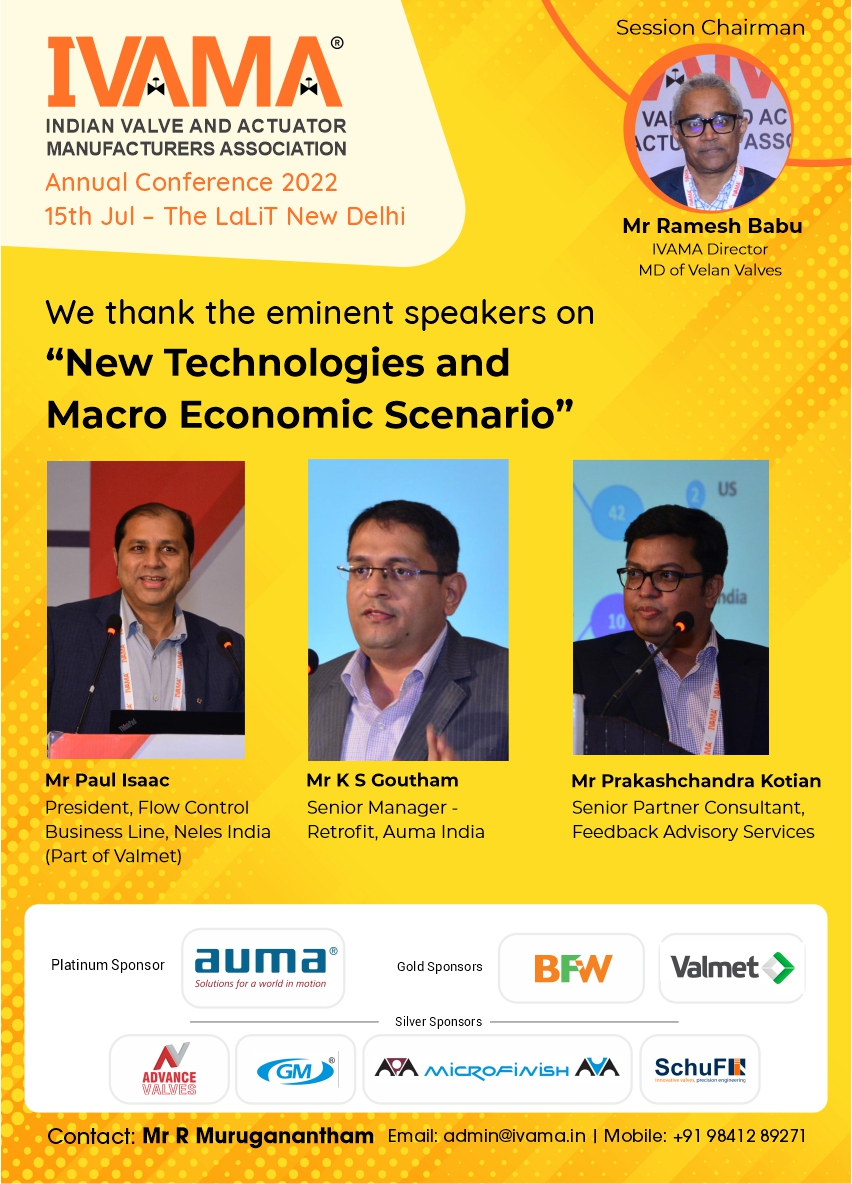 ---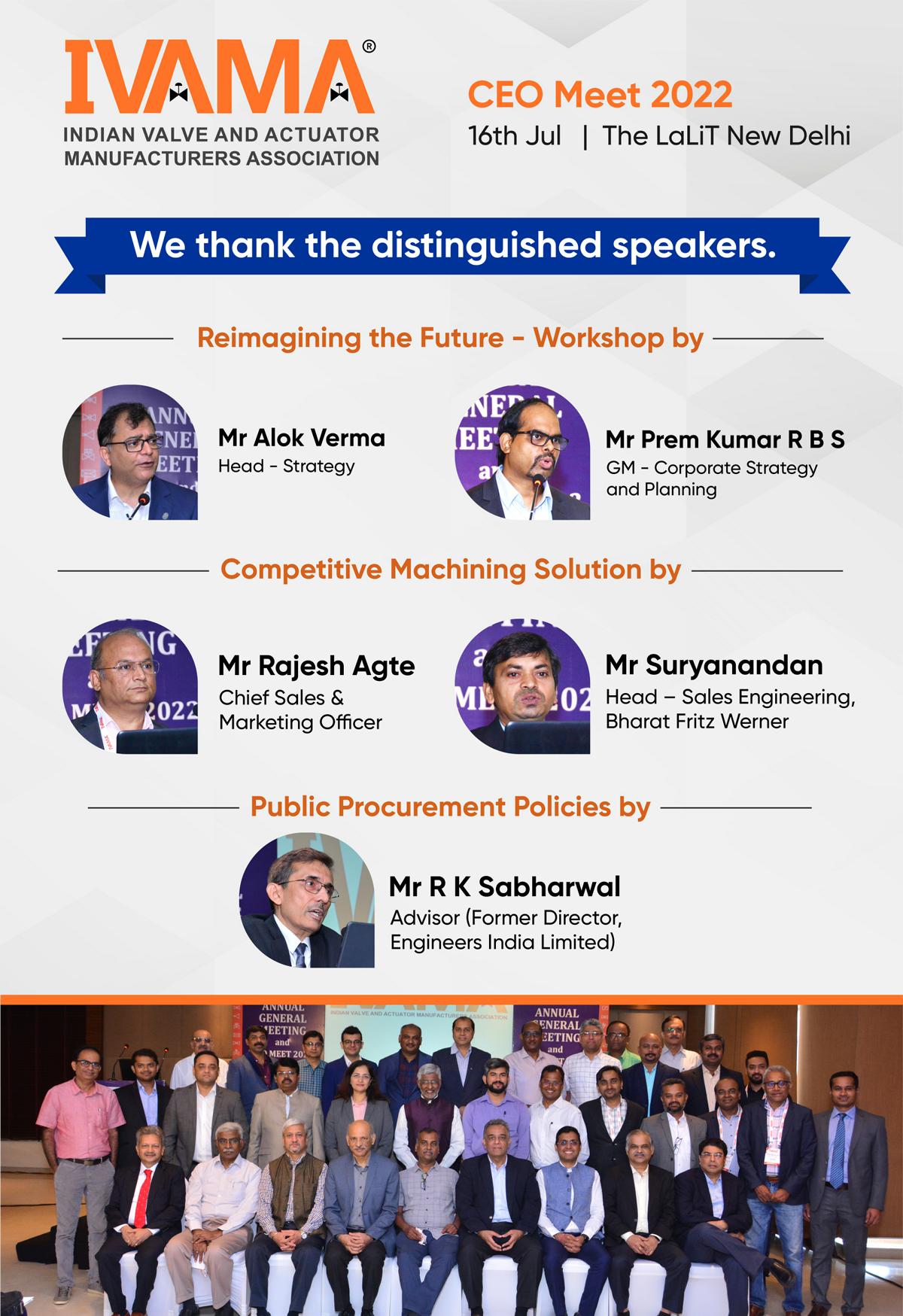 ---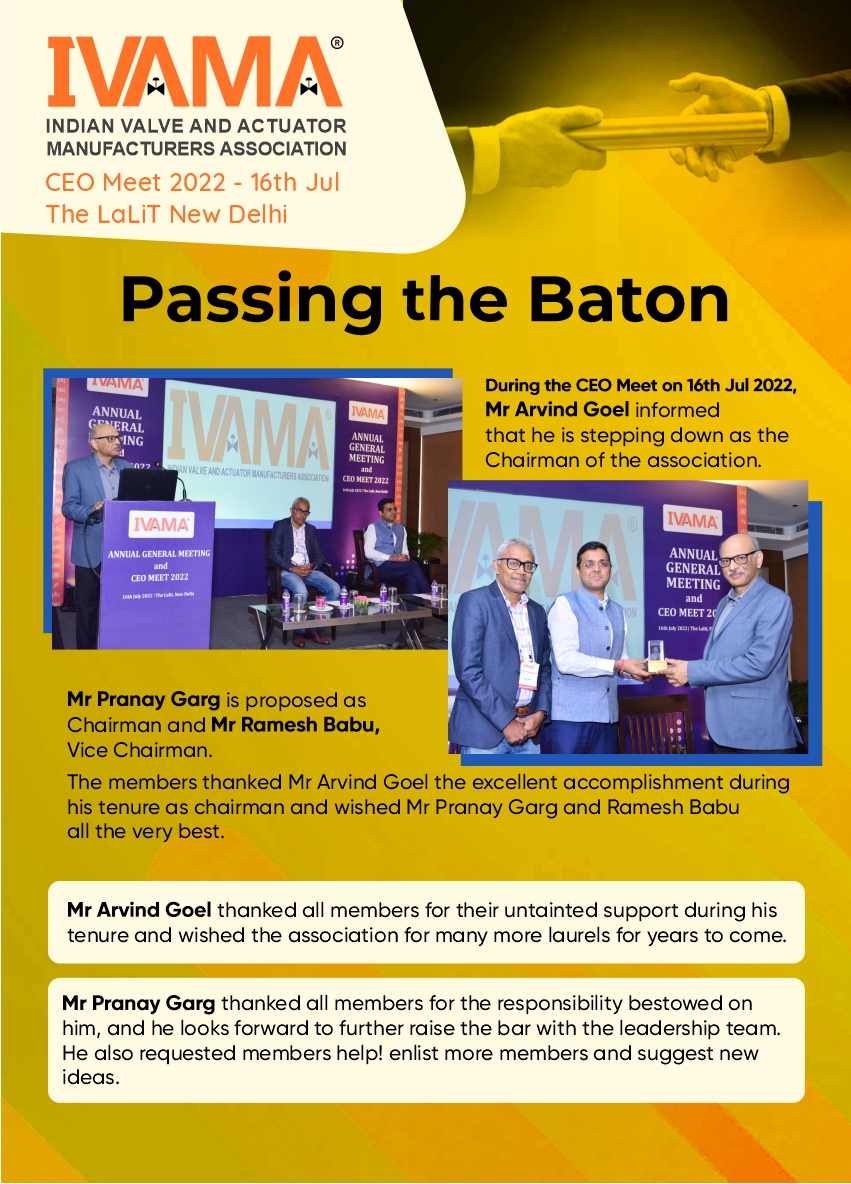 ---